The creation of a manufacturing plant within the state is subject to negotiations with the Hungarian company Ortoprofil, which have been authorized by the governor of Abia State, Alex Otti. 
According to information obtained by Nairametrics, Ortoprofil intends to invest $1.5 million in the state of Abia to create raw materials, shoes, prosthetics, and other items through a partnership.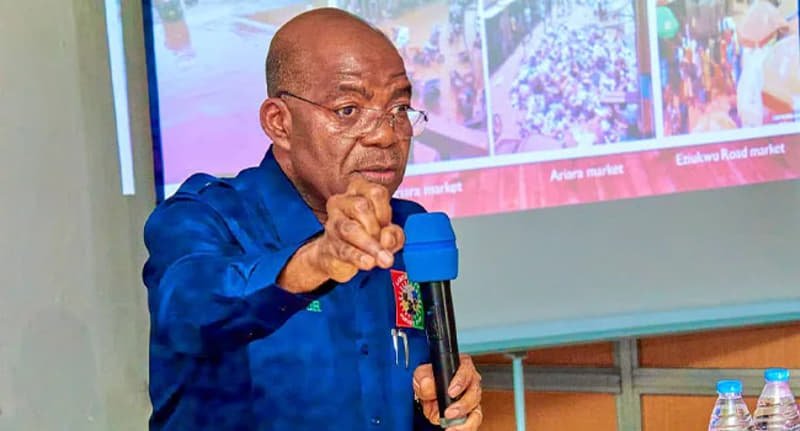 The Governor's Chief Press Secretary (CPS), Kazie Uko, released a statement on Monday announcing this event. 
The choice was made during a meeting over the weekend between high-ranking members of the Hungarian government, led by Mr. Gabor Kruss, Deputy Ambassador of Hungary in Nigeria, and top officials from the Abia State Government, headed by the Governor. 
Working together on manufacturing
Uko stated that Governor Otti welcomed the group from Hungary, which arrived with a number of proposals covering a range of Ortoprofil-related industries. 
The Hungarian team indicated interest in working with the Abia State Government to establish partnerships and collaborate in a number of fields, including energy, health, education, agriculture, sports, and the provision of clean drinking water. 
The Hungarian medical service provider Ortoprofil runs a subsidiary that makes body-powered devices, electronic and mechanical wheelchairs, orthopaedic and therapeutic shoes, insoles for flat-footed people, and insoles for people with diabetes and conditions of the feet. 
After speaking with Ambassador Kruss, Judith Beres, the Economic Counselor at the Hungarian Embassy in Nigeria, and the delegation from the Abia Government, which included Dr. Chimezie Ukaegbu, Commissioner for Trade, Commerce, and Industry; Prof. Uche Eme-Uche, Commissioner for Education; and Dr. Ngozi Okoronkwo, Commissioner for Health, the Chief Press Secretary came to a decision to partner with the company. 
Facilitating development in Abia 
Governor Otti spoke saying,  
"The first time we met, we talked about cooperation in the area of healthcare development. I know that you spent over a million dollars retrofitting St. Charles Hospital in Anambra. We will be very interested in that kind of cooperation. 
"The Ortoprofil manufacturing plant has been approved. The details will be worked out. I will direct the Commissioner for Trade, Commerce and Industry to liaise with the Commissioner for Lands, who is not here right now so that we can provide the half hectare of land for them anywhere they choose". 
"We would provide the land without asking for payment for it; that will be our contribution" 
"For us there are two important things, the production that is happening here and the creation of jobs for our people. The production increases our GDP and hopefully our Internally Generated Revenue." 
Governor Otti said the government would also be looking at opportunities in the area of education. 
The governor also spoke on supporting innovative youths to create jobs.
He said,
"The area of scholarship is also something we want to take advantage of. We have a lot of our young people with various initiatives, they are inventors and very innovative in thinking even if they didn't go to proper school. We will encourage them to go to school. They are better inventors when they go to school." 
---
Click "HERE" to join our WhatsApp group and receive News updates directly on your WhatsApp!
---
Copyright Warning!
This Content should NOT BE COPIED (word for word), either in whole or in part (TITLE) without due permission or acknowledgment of OHAFIATV News.
---
Disclaimer
Comments expressed here do not reflect the opinions of OHAFIATV News or any employee thereof. Also, every opinion expressed in any article is strictly that of the author(s), except where otherwise stated.
---