By Silas Mmadu and Sampson Ojeh
Mazi Nnamdi Kanu, the embattled leader of the pro-Biafra group Indigenous People of Biafra IPoB, has banned all sit-at-home protests in the South-East and proclaimed every Monday in the area as Economic Empowerment Day (EED).
Emma Powerful, the IPoB's media and publicity secretary, revealed this in a statement on Saturday.
IPoB's statement provided further clarification, stating that "Economic Empowerment Day, or EED, refers to a day designated for mass mobilization of Biafrans to devote their resources and means toward reversing the sharp and unprecedented decline in the economic, educational, and social needs of our people caused by the protracted sit-at-home".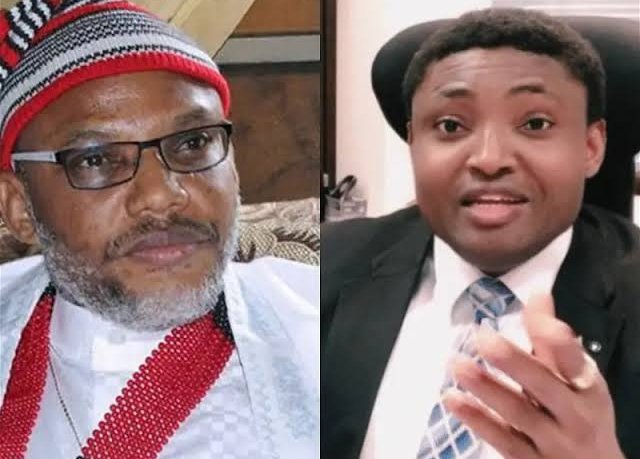 "The Biafran people were encouraged to launch a large deployment of their resources for the uplifting of the educationally underprivileged and poverty-ridden population of our people during the EED exercise.
"IPoB initially used the sit-at-home exercise as a component of its agitation for an independent state of Biafra, but it was later misused by other variations of the agitation, including the most decried version of Simon Ekpa.
Following the complete abolition of all sit-at-home activities in the South-East, as clearly and unequivocally stated in Onyendu Mazi Nnamdi Kanu's handwritten letter that was recently published by special counsel Barrister Alloy Ejimakor, widely trended and deservedly celebrated, Onyendu Mazi Nnamdi Kanu has further directed Umu Chineke to set aside every Monday for economy healing.
"Biafrans are encouraged to launch a huge deployment of their resources during this exercise for the development of the educationally underprivileged and impoverished population of our nation.
"Our people, as well as the Eastern region as a whole, can start to thrive and grow via education, employment, health care, sense of identity, and community.
"Given that Biafrans are renowned around the world for their grit, fortitude, and remarkable accomplishments, it is imperative that we restore our lost glory by starting a campaign to provide them with the tools they need to live above bare sustenance.
The implication of this Economic Empowerment Day, or EED, is that Biafrans should set aside a significant amount of time to follow their regular calendar schedule template religiously and continuously in order to make up for the enormous amount of time lost due to the misguided activities of those who enforce the illegal Monday sit-at-home order.
---
Click "HERE" to join our WhatsApp group and receive News updates directly on your WhatsApp!
---
Copyright Warning!
This Content should NOT BE COPIED (word for word), either in whole or in part (TITLE) without due permission or acknowledgment of OHAFIATV News.
---
Disclaimer
Comments expressed here do not reflect the opinions of OHAFIATV News or any employee thereof. Also, every opinion expressed in any article is strictly that of the author(s), except where otherwise stated.
---