implores the leaders of ECOWAS to use more political and diplomatic means to address the political impasse in the Niger Republic
The Senate has requested that the head of the Economic Community of West African States (ECOWAS) and other regional authorities exercise caution when dealing with the political impasse in the Niger Republic.
The Senate requested ECOWAS to strengthen political and diplomatic options as well as other means to resolve the political impasse in the Niger Republic after emerging from a closed-door meeting that lasted nearly two hours and was held to discuss a letter sent to the Senate on Friday by President Bola Tinubu regarding the decisions made by the regional body.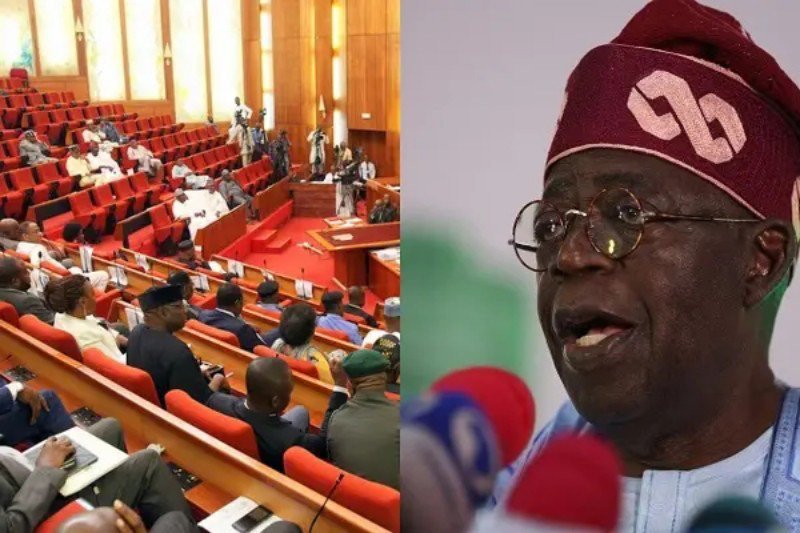 The Senate praised the chairman, President Bola Tinubu, and other Heads of State of the Member States of ECOWAS for their rapid response and the positions adopted on the regrettable situation in the Niger Republic while condemning the Niger coup in full.
After the meeting, reading the resolutions from the senators, Senate President Godswill Akpabio declared, "The Senate recognizes that President Tinubu via his correspondence has not requested the parliament of this Senate's approval to go to war as has been falsely suggested in some quarters.
"Instead, as stated in the aforementioned communication, "Mr. President has expressed a willingness to humbly request the help of the National Assembly in the successful execution of the ECOWAS decisions.
"The Senate requests that the president of the Federal Republic of Nigeria, who currently serves as the chairman of ECOWAS, continue to encourage other ECOWAS leaders to increase their diplomatic and political alternatives as well as other strategies aimed at resolving the political impasse in the Niger Republic.
"The National Assembly to the ECOWAS under President Tinubu's leadership in resolving the political situation in Niger and bringing the nation back to democratic rule as soon as possible.
"Given the previously-existing friendly relationship between Nigerians and Nigerians, the leadership of the Senate is mandated to continue engaging with the president and commander in chief on behalf of the Senate and the whole National Assembly to discuss the best way to settle the matter.
The Senate concludes by urging the ECOWAS assembly to rise to the occasion by denouncing this coup and offering suggestions for how to resolve it as quickly as feasible.
---
Click "HERE" to join our WhatsApp group and receive News updates directly on your WhatsApp!
---
Copyright Warning!
This Content should NOT BE COPIED (word for word), either in whole or in part (TITLE) without due permission or acknowledgment of OHAFIATV News.
---
Disclaimer
Comments expressed here do not reflect the opinions of OHAFIATV News or any employee thereof. Also, every opinion expressed in any article is strictly that of the author(s), except where otherwise stated.
---