As the race to Abia's seat of power in the Lion House draws closer, the gubernatorial contestants have continued to show their commitment and their resolve to rescue and salvage the state from years of backwardness and decay that have characterized her existence for many years now.
One of the astute contestants who said he is poised to make a difference if given the opportunity is the Action Democratic Party's candidate, Mazi Jonas Chibuike, who has shown resolve to win the election and move Abia forward, was a guest of Arise TV News program of recent.
The former Arochukwu Local Government Boss expressed confidence in his ability to manage the resources of the state to turn it around for the best within the shortest possible time because he is a tested and trusted hand in the matters of administration and management of meager resources as he exhibited in Arochukwu LGA by embarking on over 50 projects and completed them within two years, his time in office. He said that such experience is what is needed to turn things around in Abia State.
When asked about the chances of ADP at the poll, he assured that his party stands real chances by featuring a candidate like him because he has the requisite knowledge to defeat the "so-called" mainstream parties like PDP, APC, and their offspring parties who are part of the problem bedeviling Abia, saying they only spread themselves to other smaller parties to keep plundering the state.
Responding to questions on LGA autonomy, Mazi Jonas said that during his time as LG Boss, he was able to accomplish what he did within 2 years because he had access to his fund, therefore he will be in full support of an autonomous local government area to give them room to operate and bring dividends of democracy closer to the people.
On the part of how Ikpeazu has fared, compared to the time of Orji Uzor Kalu who said he would not criticize OVI openly, Chibuike Jonas said he wouldn't like to talk about the past, but would rather focus on his plans for the state because he has plans to industrialize the state, improve education standard and better health care delivery system to the people.
He reiterated the preparedness of the Action Democratic Party in terms of structure and showed optimism that the first good step so far taken by his party is choosing the right man, himself, as the candidate. He is going to be a servant leader to get things done because he is a good man. He also assured the anchor and audience that his party will ride on the APC's infighting and PDP's internal crisis to victory in 2023.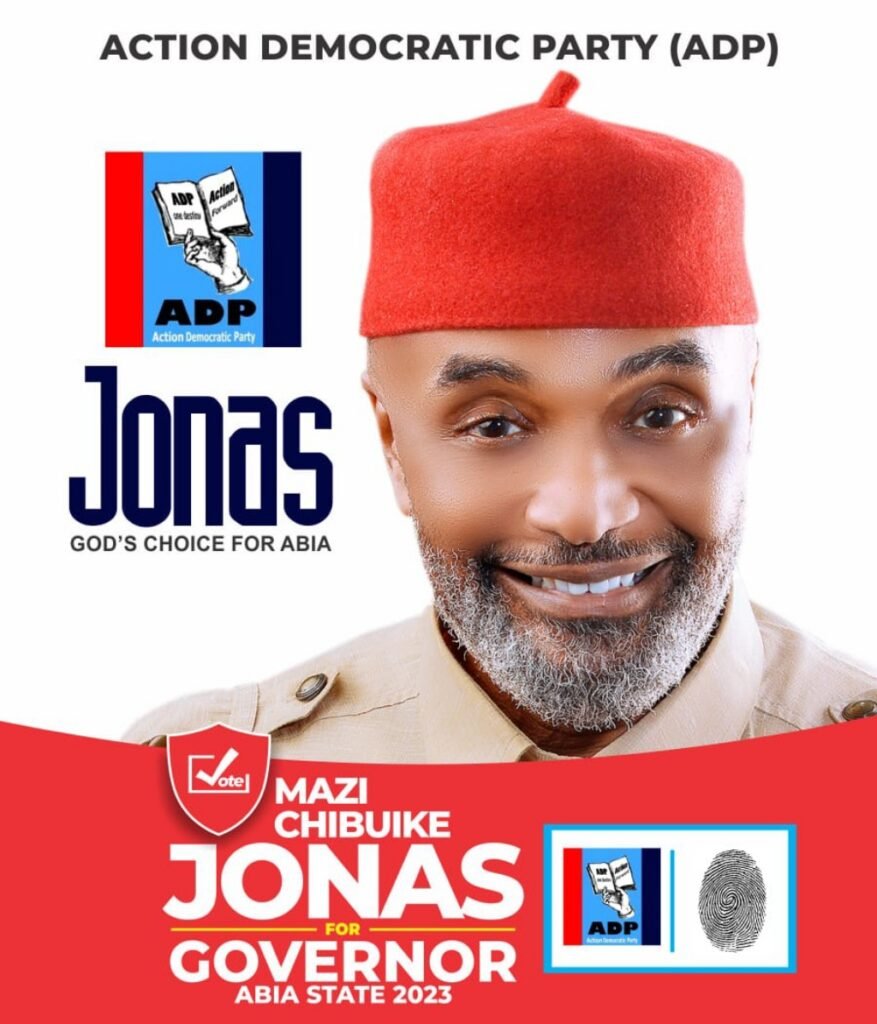 ---
Click "HERE" to join our WhatsApp group and receive News updates directly on your WhatsApp!
---
Copyright Warning!
This Content should NOT BE COPIED (word for word), either in whole or in part (TITLE) without due permission or acknowledgment of OHAFIATV News.
---
Disclaimer
Comments expressed here do not reflect the opinions of OHAFIATV News or any employee thereof. Also, every opinion expressed in any article is strictly that of the author(s), except where otherwise stated.
---