As the Election date draws closer, everyone is expected to play a crucial role either as an Electorate or a Politician.
It is your Civic Right to cast your vote but you can not do so if you do not have your PVC.
Therefore, I hereby appeal that you be good ambassadors of your Constituency by getting your PVC today if you have not done so. Also help to sensitive others who are yet to get theirs to go collect their PVC urgently as delay is dangerous.
Arochukwu State Constituency needs a leadership that is people centric. A leader who is selfless, knowledgeable, humble, confident and eager to protect the interest of his constituents.
Dr. Samuel Uba Okorie has all these qualities and much more. He is your only hope to alleviate your current sufferings and restore the lost glory of this great Constituency.
Please do not sell your Vote! Remember it is your civic right and your only Power to Freedom.
God bless Arochukwu State Constituents.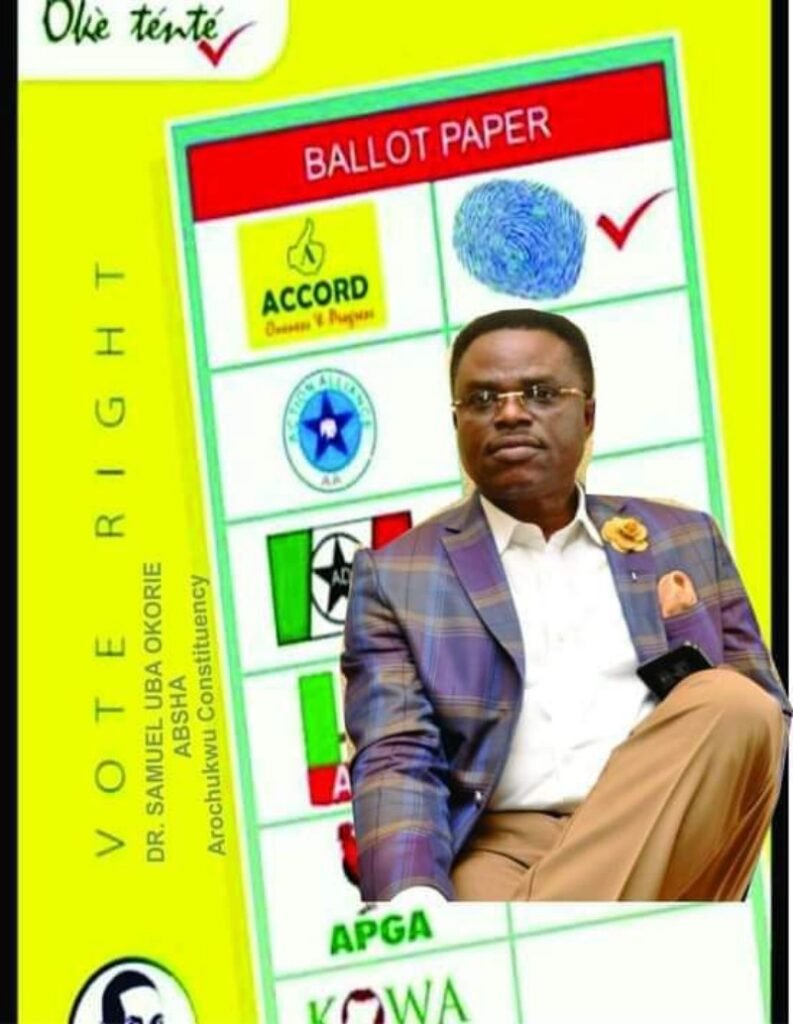 ---
Click "HERE" to join our WhatsApp group and receive News updates directly on your WhatsApp!
---
Copyright Warning!
This Content should NOT BE COPIED (word for word), either in whole or in part (TITLE) without due permission or acknowledgment of OHAFIATV News.
---
Disclaimer
Comments expressed here do not reflect the opinions of OHAFIATV News or any employee thereof. Also, every opinion expressed in any article is strictly that of the author(s), except where otherwise stated.
---