Three more people are said to have died in the Ayati community of Ukum Local Government Area, bringing the total number of deaths in the ongoing gang war in Benue State to twenty-five.
At least 22 deaths have been reported in the Chito and Tyo Akosu communities of Ukum LGA since the conflict started over the weekend. The "Chain Gang" and "Full Fire" groups, two rival criminal organizations, engaged in a vicious fight that resulted in the outbreak of violence.
According to reports, the fighting, which started over the weekend, moved into the Ayati community on Sunday night, killing three more people who were reportedly members of a gang.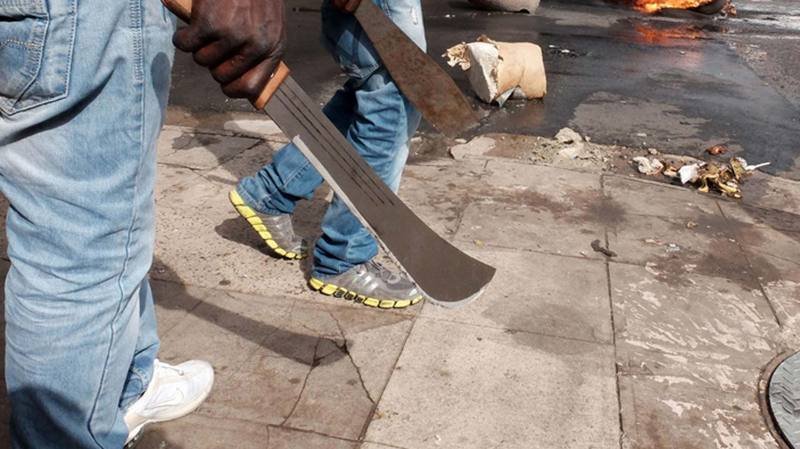 "We learned that the attack in Ayati at a gathering that claimed three lives on Sunday evening was an extension of the fight that started at the weekend in Chito and Tyo Akosu," an unnamed source in the area stated. The truth is that among our youth, nobody knows who is who anymore. Furthermore, it is impossible to distinguish between people who support different groups and those who do not. Because of this, the conflict is becoming more messed up, and people are being killed like animals.
In response to the carnage, State House of Assembly member Ezra Nyiyongo, who represents Ukum State Constituency, has urged the state government to step up crisis management tactics.
"You know when Matthew Aboh, the Commissioner for Information currently in office, was abducted? They chose one of our country's great leaders, and they ultimately caused his death. Thus, these recurrences have been happening to us. You will learn that, on this particular day, 24 people were slain, on another occasion, 11 people, and so on every other day," he stated.
He continued, "As a government, we must intensify our approach. I feel especially hurt about it, and I think the government is giving it serious thought. As a lawmaker, I have brought it up with my Speaker, and together we will discuss it with the Governor. We will eventually make progress, in my opinion. I think the governor pledged during our electioneering campaigns to use all available means to bring about peace, including using the carrot approach with the so-called boys in the bush.
He added: "Sometimes, I am ashamed because if it were external aggressors that were attacking us, then you could say there is a breakdown of law and order, but here we have a case whereby the same brothers from the same mother and father are pointing guns at each other. Who is going to report who? This is the situation I am facing. It is devastating. It is terrible."
---
Click "HERE" to join our WhatsApp group and receive News updates directly on your WhatsApp!
---
Copyright Warning!
This Content should NOT BE COPIED (word for word), either in whole or in part (TITLE) without due permission or acknowledgment of OHAFIATV News.
---
Disclaimer
Comments expressed here do not reflect the opinions of OHAFIATV News or any employee thereof. Also, every opinion expressed in any article is strictly that of the author(s), except where otherwise stated.
---