Femi Falana, SAN, a human rights attorney and activist, has stated that it is not ideal for the judiciary to determine election winners.
Falana made this claim in an interview with Politics Today on Channels TV.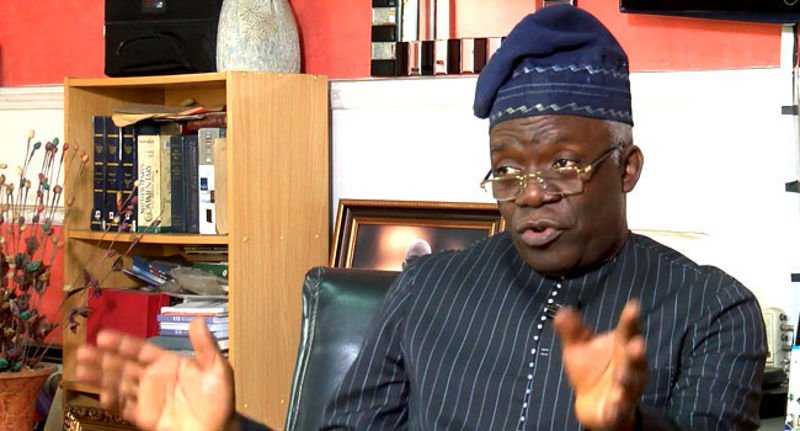 He asserts that the Independent National Electoral Commission, or INEC, has the only authority to declare election winners.
He declared, "There is no question that the Supreme Court's ruling has put a stop to the electoral competition for the presidential election that was held in February of this year.
However, it is unquestionably not a judicial support of the way INEC conducted the election.
And by that I mean that, despite the ruling, it is evident that Nigeria still has a long way to go before it can guarantee that genuine elections are held—elections that will be free of conflict and in which all of us would take great pride.
But even with the judgment, we are still far from there.
"Yes, the presidential election is over for the time being. It ought to have been resolved by February, but the Supreme Court only recently reached a decision, which is incorrect.
"Electoral winners should not be chosen by the judiciary."
He declared, "We must end the shame that has become our law in terms of conducting elections. Judges are not suited to determine the winners of elections; that is a job that is exclusive reserve of INEC if things are done properly."
Falana stated that Nigeria needs to acknowledge that it is home to the greatest black population on the planet and that, as such, it bears a bigger responsibility to act morally in order to gain the respect of the black community worldwide.
According to the activist, if the political elite is sincere in holding transparent elections, then conducting a decent election doesn't require much.
Recall that on Thursday, the Supreme Court denied the challenges of Peter Obi, the leader of the Labour Party (LP), and Atiku Abubakar, the presidential candidate of the Peoples Democratic Party (PDP), and affirmed President Bola Tinubu's victory.
The appeals filed by the opposition over allegations of electoral law violations, fraud, and Tinubu's ineligibility to run for president were found to be without merit by a panel of seven judges, chaired by Justice John Okoro.
---
Click "HERE" to join our WhatsApp group and receive News updates directly on your WhatsApp!
---
Copyright Warning!
This Content should NOT BE COPIED (word for word), either in whole or in part (TITLE) without due permission or acknowledgment of OHAFIATV News.
---
Disclaimer
Comments expressed here do not reflect the opinions of OHAFIATV News or any employee thereof. Also, every opinion expressed in any article is strictly that of the author(s), except where otherwise stated.
---