The bodies of the 103 victims of the 2020 #EndSARS protest that were readied for mass burial, according to the Lagos State Government, were not from the Lekki tollgate.
A statement issued on Sunday reaffirmed this.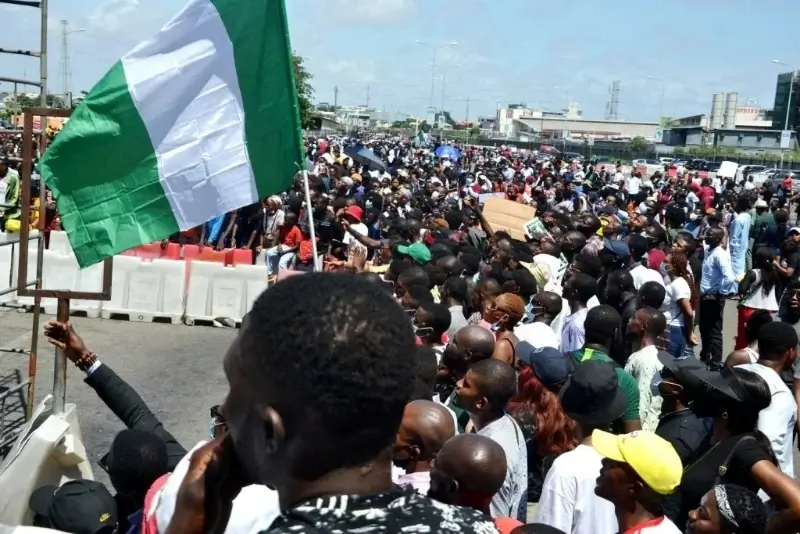 The dead, according to the government, were taken from several locations in Lagos, including Ikeja, Ajah, Isolo, and Ikorodu.
The declaration further stated that no bodies were taken from the Lekki tollgate and mentioned the jailbreak that took place at Ikoyi Prison.
"For the record, the Fagba, Ketu, Ikorodu, Orile, Ajegunle, Abule-Egba, Ikeja, Ojota, Ekoro, Ogba, Isolo, and Ajah districts of Lagos State saw the collection of bodies following #EndSARS violence and community conflicts.
"Ikoyi Prison also saw a break-in. The 103 casualties listed in the record were from these incidences and NOT, as was claimed, from Lekki Toll-gate.
"For the avoidance of doubt, no body was found in connection with the event at the Lekki Toll Gate", the statement said.
---
Click "HERE" to join our WhatsApp group and receive News updates directly on your WhatsApp!
---
Copyright Warning!
This Content should NOT BE COPIED (word for word), either in whole or in part (TITLE) without due permission or acknowledgment of OHAFIATV News.
---
Disclaimer
Comments expressed here do not reflect the opinions of OHAFIATV News or any employee thereof. Also, every opinion expressed in any article is strictly that of the author(s), except where otherwise stated.
---