By Onyebuchi Udo
The recently implemented unified payment system in Abia, according to Governor Alex Otti, allowed the state to save N220 million on monthly wage bills.
This was said in a press release issued by his principal press secretary Kazie Uko on Monday in Umuahia.
According to the statement, the development was a result of the ongoing verification of civil officials and other public employees, which was intended to filter out "ghost workers."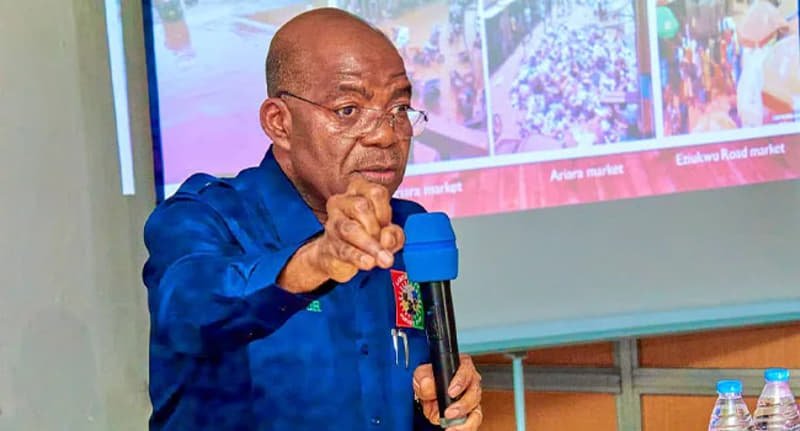 According to the statement, the government's existing payment method assisted in locating 2,300 ghost employees in Abia's workforce. It mentioned the ongoing verification process and highlighted the government's desire to find additional savings.
"So far, the continuous verification of state employees, local government employees, and pensioners has allowed us to save N220 million. Using the single payment system, no less than 2,300 ghost names have been removed from the payrolls, and we anticipate identifying more as the exercise goes on.
The Abia government further stated that the ex-Governor Okezie Ikpeazu administration had given civil personnel their April salaries in accordance with Mr. Otti's directive regarding the payment of salary arrears.
According to the announcement, retirees also received their June pensions.
The Abia administration claims that this week will see the payment of local government employees who have not yet received their June salary because they did not provide a certified payment plan.
---
Click "HERE" to join our WhatsApp group and receive News updates directly on your WhatsApp!
---
Copyright Warning!
This Content should NOT BE COPIED (word for word), either in whole or in part (TITLE) without due permission or acknowledgment of OHAFIATV News.
---
Disclaimer
Comments expressed here do not reflect the opinions of OHAFIATV News or any employee thereof. Also, every opinion expressed in any article is strictly that of the author(s), except where otherwise stated.
---