And I saw a new Arochukwu and a new Abam. And the old ones were passed away. And I saw a new Arochukwu Constituency where Dr. Samuel Uba Okorie is the Representative… And the plants gave their increase. And the birds sing freely with joy, the fishes in the waters was increased, our graduates got jobs immediately after youth service. The mothers gave birth like the Hebrew women. Child mortality was greatly reduced as a result of pragmatic healthcare intervention.
Some of our youths from Amuru Abam got money and got married. Some of my friends in Ozu Abam that are married already, also added value to the family food and health chain. I saw my chronic bachelor friends from Amaeke Abam also were married before December, especially those living in Umuahia. I saw all our sisters' prayers to marry Ndi Abam come to fruition because there was jobs and all our men had money to pay for bride price… And I saw Abam marriage -list reeduced greatly so that my bachelor friends could easily take their long time girlfriends as wife.
I saw those guys living in their father's house with their wives, move out to their own houses.
I saw life was very good and very beautiful. And everyone was happy, and I woke up and I pray that it be so.
Support and vote for Dr. Samuel Uba Okorie for thia prophecy to come through and become reality.
@© Dr Samuel Uba Okorie Media Team.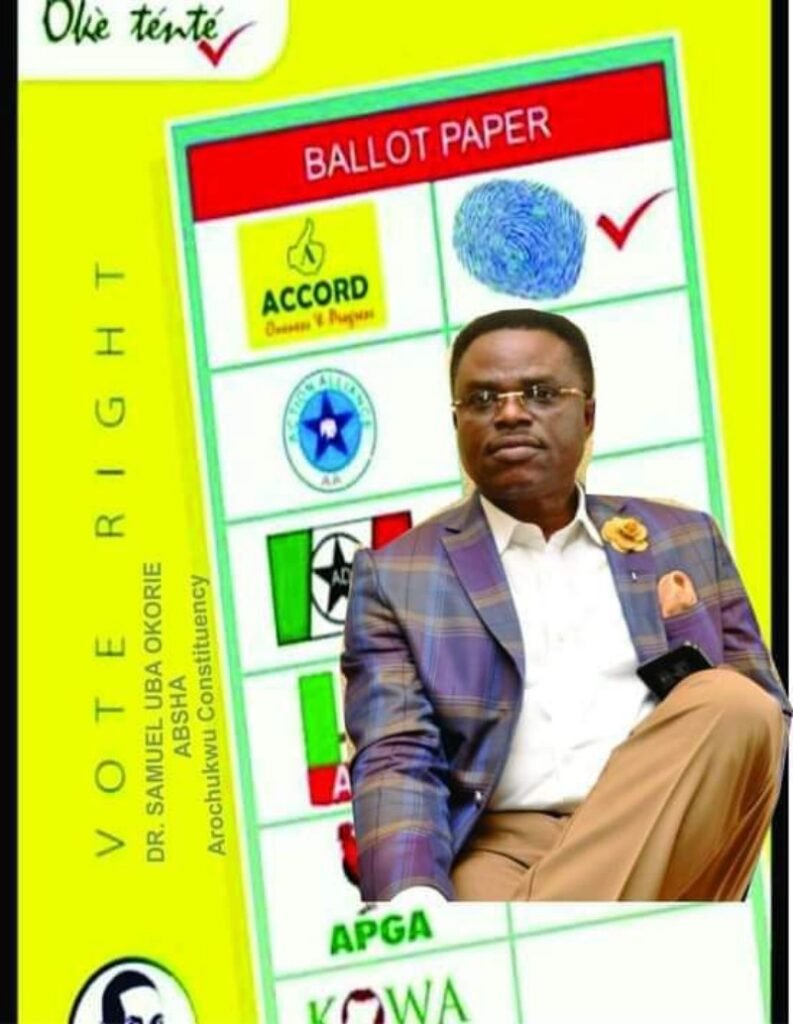 ---
Click "HERE" to join our WhatsApp group and receive News updates directly on your WhatsApp!
---
Copyright Warning!
This Content should NOT BE COPIED (word for word), either in whole or in part (TITLE) without due permission or acknowledgment of OHAFIATV News.
---
Disclaimer
Comments expressed here do not reflect the opinions of OHAFIATV News or any employee thereof. Also, every opinion expressed in any article is strictly that of the author(s), except where otherwise stated.
---