Political leadership targeted at effectiveness and efficiency must be anchored on bravity, boldness, doughtiness, resilience and stalwartness. These are presumptively the qualities needed by a representative if what is due to the people must be delivered to them unhindered.
Show me the candidate who started fighting from the purchase of declaration of Interest form down to Court of Appeal where he retrieved his mandate and I will show you a man who will not only be relevant in the 8th Abia Assembly but will be the EYES, EARS and VOICE of Arochukwu people. With his charismatic and Strong-willed attitude, Nobody will take what should come to the good people of Arochukwu.
Prince Ike Okorafor will speak and alter the Status-quo if elected and ofcourse,
a brave man will not sit and watch his people deprived of their rights. Consider the various candidates and their dispositions , Prince Ike Okorafor is the ONLY candidate that has the WHEREWITHAL to stand, speak, challenge, bargain, negotiate and get for Nde Aro what is due for them.
My loving people of Arochukwu Constituency, Ike Okorafor is reassuring you of his determination to give you an exceptional representation, the best you will be glad to have over and over again. The floor of the State Assembly is not for SLEEPING lawmakers who will wake up intermittently to chorus " I CONCUR". it is for the dogged, the radical, the game changers and the tenacious.
Pick Up Your PVC!!
Say No to Vote Buying!!
Vote for the BRAVE IKE OKORAFOR!!
Vote the release of your Rights!!
Vote for APGA!!
Let's do it Better this time!!
Arochukwu State ga di mma OZO!!
Team IOK Media.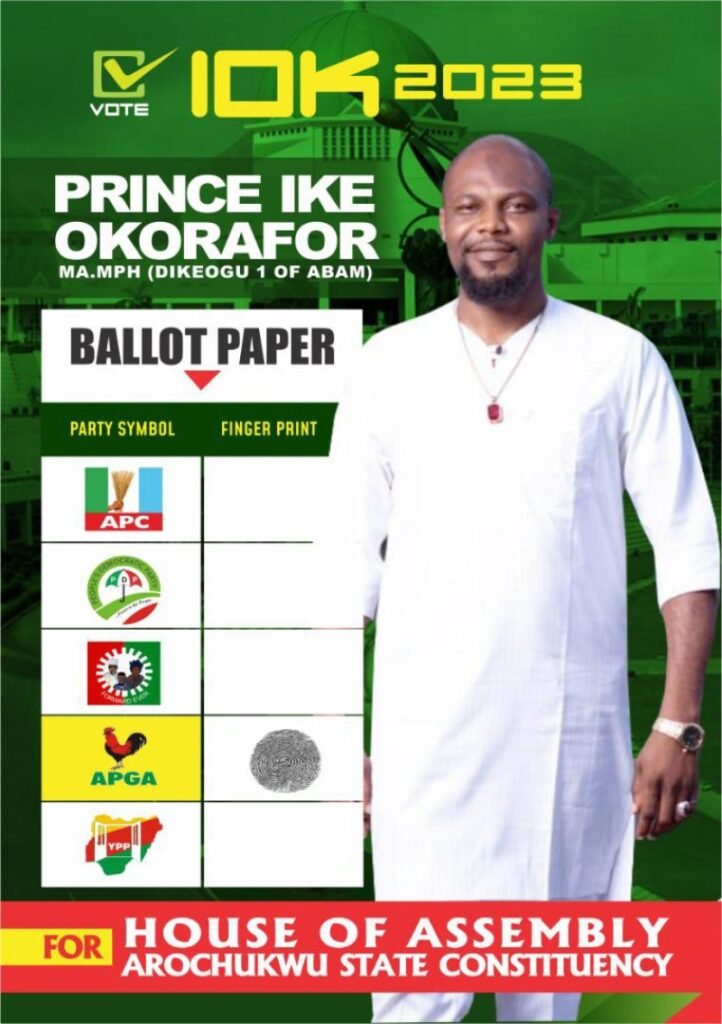 ---
Click "HERE" to join our WhatsApp group and receive News updates directly on your WhatsApp!
---
Copyright Warning!
This Content should NOT BE COPIED (word for word), either in whole or in part (TITLE) without due permission or acknowledgment of OHAFIATV News.
---
Disclaimer
Comments expressed here do not reflect the opinions of OHAFIATV News or any employee thereof. Also, every opinion expressed in any article is strictly that of the author(s), except where otherwise stated.
---