The Christian Association of Nigeria (CAN), a renowned Christian body, Ohafia LGA Chapter, has adopted Hon. Chief Nnamdi Iro Oji (OPOTOYOM) the Labour Party Candidate is their sole candidate for Senate Abia North Senatorial Zone.
This was revealed during their well-constituted interactive meeting with the grassroots mobilizer who assured the body of believers of his commitment and resolve to strengthen the leadership of the zone through people-oriented policies that will ensure the introduction of notable federal presence during his time and the representative at the Red Chambers of the Federal Republic of Nigeria.
The CAN members who were satisfied with the outcome of the heart-to-heart interaction with the determined leader pledged to preach the Labour Party Message to the entire members of their church because every hand must be on deck to rescue Abia state from the shackles of oppression and backwardness occasioned by clueless leadership over the years.
Chief Nnamdi Iro Oji has truly exhibited tenacity and determination to challenge the status quo by fighting for a better welfare package for the good people of Abia North Senatorial Zone who he says need respite and taste of a good life like other Nigerians.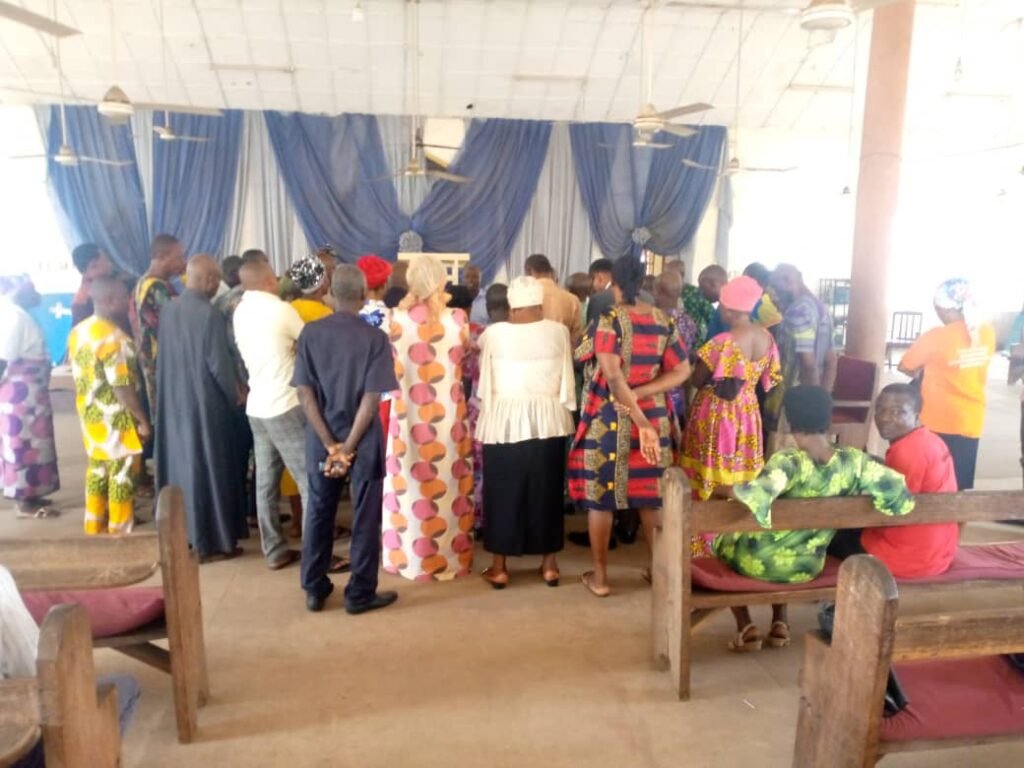 ---
Meanwhile, the campaign train of Nnamdi Iro Oji (Opotoyom) made a stop at Ndi Ibe Ohafia where he was gladly received by the people of the community who equally pledged support for him as the next senator to represent the zone come 2023.
He visited the community in the company of his indefatigable party men, Hon Ibe Okwara Osonwa, House of Representatives Candidate, and Etiokwe for House of Assembly, Ohafia South, and the Eagle Foundation Team.
He vowed never to disappoint the people by trusting their welfare into his hands which he hold sacrosanct.
---
Click "HERE" to join our WhatsApp group and receive News updates directly on your WhatsApp!
---
Copyright Warning!
This Content should NOT BE COPIED (word for word), either in whole or in part (TITLE) without due permission or acknowledgment of OHAFIATV News.
---
Disclaimer
Comments expressed here do not reflect the opinions of OHAFIATV News or any employee thereof. Also, every opinion expressed in any article is strictly that of the author(s), except where otherwise stated.
---