The governorship candidate of Action Democratic Party, ADP, in the 2023 race for Lion House, Mazi Jonas Chibuike, has reiterated his resolve to tackle the perennial issue of Salaries, Pensions, and other emoluments to Abia workers when he assume the office as Executive Governor of the state, insisting that it is a sin to deny workers of their wages because the Big Book even frowned at it when it said explicitly that: "a worker is worthy of his wage".
In a phone that with OHAFIATV News on Sunday, the former Arochukwu Local Government Boss spoke with confidence that he needed no rocket science to solve the challenge of backlogs of salaries of Abia workers, saying it has become a politicized issue as a result of greed, conciencelesness and the lack of political will to address one of the most important issues concerning the welfare of the citizens.
" I am always moved to tears when I imagine the suffering of our senior citizens who have put in the best years in their service to Abia State only to be left alone to starve in their old age. Practically, most of them have become liabilities to people they are better than while the lucky ones with children are sulking in self-pity at a point when they should be eating the fruits of their labor. We know many other them and we see them die every day because the little we can offer from our pockets r is not enough to cover the benefits they have been denied for many years, even as the serving ones have become cooperate beggars due to backlog of unpaid salaries.
"Then I was thinking, instead of crying over " Spilled Beans", What can be done to fight this monster, break the jinx and bring succor to my crying fellow Abians, I found out the answer and action to end it is not hard, rather greed and selfishness is the cause of this magnitude of man's inhumanity to man.
"As the governor of Abia State, I will shelve my security votes to handle the salaries, pensions, and every other outstanding payment to Abia workers while I continue to regularly pay their salaries from the normal sources. This way, it will be possible to break the jinx within my first 100 days in office, God willing.
"We must change the way things are done in our state, we must develop human conscience if we plan to move forward as a people. The era of impunity must end in 2023 and a new beginning will be birthed to restore Abia State to her pride of place in Nigeria as number one", he said.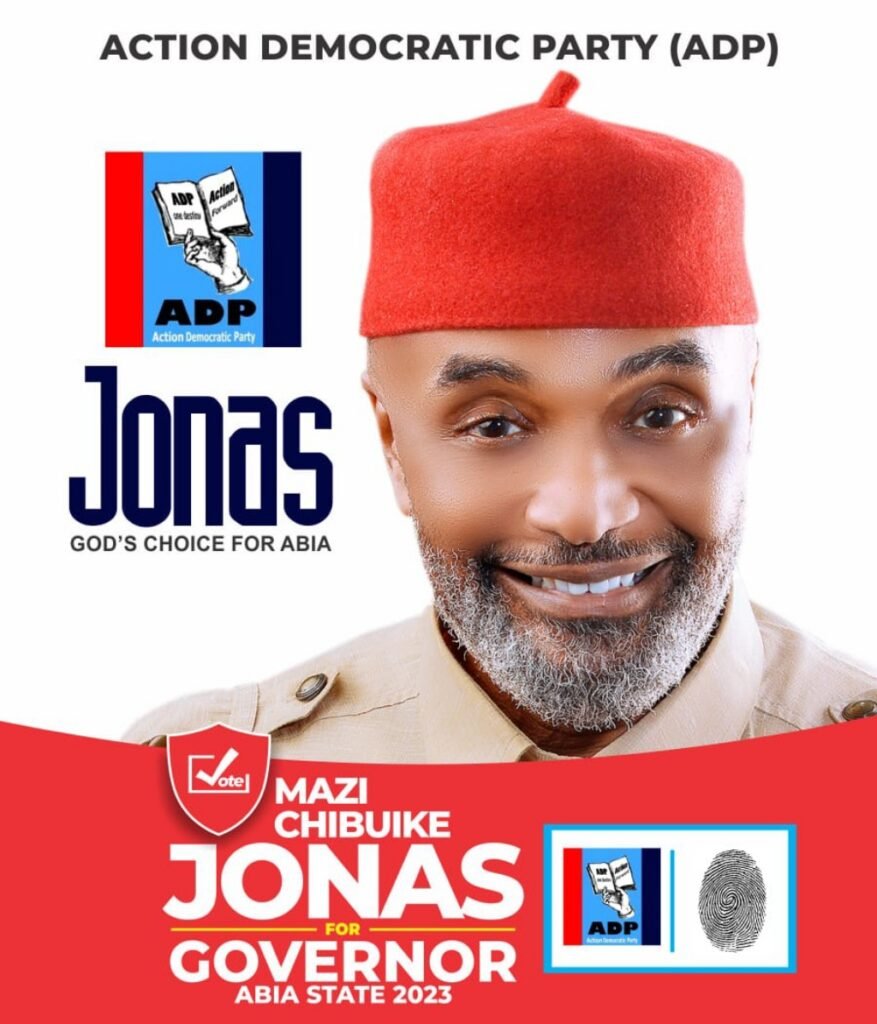 ---
Click "HERE" to join our WhatsApp group and receive News updates directly on your WhatsApp!
---
Copyright Warning!
This Content should NOT BE COPIED (word for word), either in whole or in part (TITLE) without due permission or acknowledgment of OHAFIATV News.
---
Disclaimer
Comments expressed here do not reflect the opinions of OHAFIATV News or any employee thereof. Also, every opinion expressed in any article is strictly that of the author(s), except where otherwise stated.
---