The ruling of the Presidential Election Petition Tribunal is being eagerly awaited by Nigerians, and the Ohanaeze sociocultural organization has cautioned the justices against rendering an incorrect judgment.
Ohanaeze warned that Nigerians would go through a situation like to the military takeover in the Niger Republic if the judges make a bad ruling.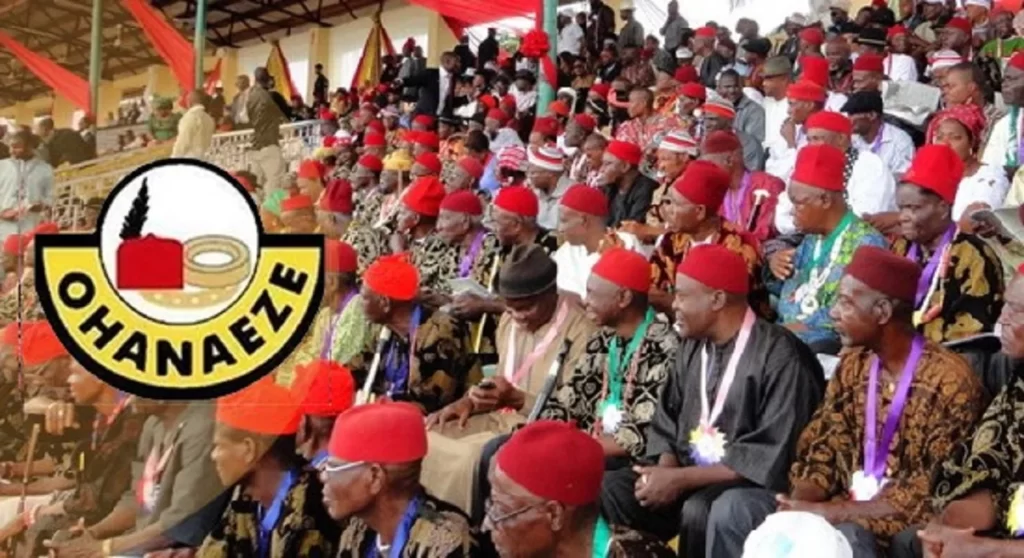 The body cautioned the judiciary to exercise independence in its decision about the 2023 general elections in Nigeria, which are tainted by claims of irregularities and violations of electoral rules.
The group's factional secretary-general, Okechukwu Isiguzoro, asserted that these concerns were made worse by the failure to comply with the requirement for electronic transmission of election results from polling stations to the Independent National Electoral Commission (INEC) central server, also known as IREV.
Isiguzoro issued a statement in which he stated: "As Nigerians eagerly await the Presidential Election Petition Tribunal's (PEPT) decision, their expectations are high for an impartial and unequivocal judgment."
"Another critical matter that the judiciary must examine is the interpretation of the constitutional requirement that a presidential candidate win 25% of 2/3 of the states and the Federal Capital Territory (FCT) Abuja.
 Ohanaeze Ndigbo, the leading Igbo cultural institution, has warned the PEPT judges to avoid any mistakes in their judgment. Nigerians are aware of the seriousness of this warning and the potential repercussions of a mistaken judgment. A poor ruling could erode public faith in the democratic process and cause social and political instability, thus the judiciary must think about the decision's broader ramifications.
"Recent occurrences, like the military takeover in Niger, serve as a sharp reminder of the vulnerability of democracy and the significance of sustaining the rule of law. Nigerians have seen firsthand the devastation that comes with political unrest and the degradation of democratic institutions. These lessons must be kept in mind by the PEPT in order to acknowledge the crucial part they play in protecting Nigeria's democracy and the electoral process's integrity.
"The expectations of Nigerians for the Presidential Election Petition Tribunal in 2023 are rooted in the desire for an unflinching and impartial decision," the statement reads.
---
Click "HERE" to join our WhatsApp group and receive News updates directly on your WhatsApp!
---
Copyright Warning!
This Content should NOT BE COPIED (word for word), either in whole or in part (TITLE) without due permission or acknowledgment of OHAFIATV News.
---
Disclaimer
Comments expressed here do not reflect the opinions of OHAFIATV News or any employee thereof. Also, every opinion expressed in any article is strictly that of the author(s), except where otherwise stated.
---