…Calsl on Atiku and Obi to back Tinubu's Government as Jonathan did during Buhari's administration.
Ohanaeze Ndigbo, the apex Igbo socio-cultural organization, extends its heartfelt congratulations to President Bola Ahmed Tinubu on the historic verdict delivered by the Rt Justice John Okoro-led Seven Man Panel of the Supreme Court. The verdict upholds President Tinubu as the authentic and rightful winner of the 2023 February 25th Presidential elections. This momentous decision from the apex court officially brings an end to the electoral process of the 2023 elections.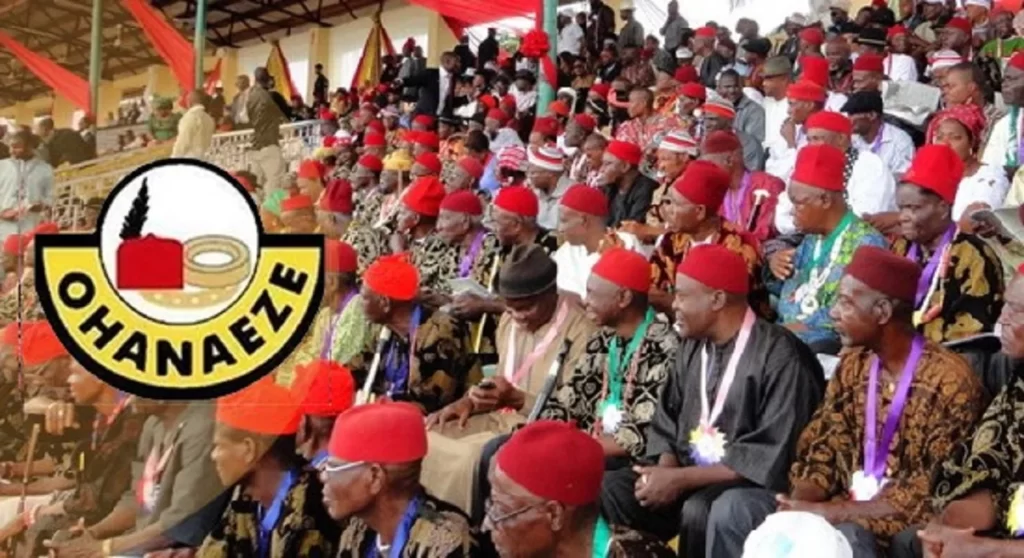 Ohanaeze Ndigbo commends the Supreme Court for its diligent examination and fair judgment in this case. The verdict reinforces the credibility and integrity of our democratic institutions, highlighting the importance of upholding the rule of law and the will of the people.
In light of this outcome, Ohanaeze Ndigbo calls upon the People's Democratic Party (PDP) Presidential Candidate, Atiku Abubakar, and the Labour Party (LP) Mr. Peter Obi to emulate the historic gestures of Former President Goodluck Jonathan in 2015. We urge them to reach out to their main political opponent in the 2023 election, President Tinubu, and extend their congratulations on his victory in the Supreme Court. This gesture of sportsmanship and magnanimity is crucial in fostering unity, healing divisions, and setting a positive example for their supporters.
The eyes of Nigerians are keenly watching Atiku Abubakar and Peter Obi, expecting them to openly congratulate President Tinubu. Such a demonstration of statesmanship will send a powerful message to their followers, calling for an end to perceived acrimonious vendettas that have plagued our political landscape since the commencement of the 2023 elections.
Mazi Okechukwu Isiguzoro, the Secretary-General of Ohanaeze Ndigbo, officially congratulates President Tinubu on his victory and urges him to exhibit magnanimity in victory. President Tinubu should extend hands of friendship and reconciliation to his opponents, Atiku Abubakar and Peter Obi, in the spirit of true sportsmanship. By fostering unity and inclusivity, President Tinubu has the opportunity to create an environment where all Nigerians can work together towards the progress and development of our great nation.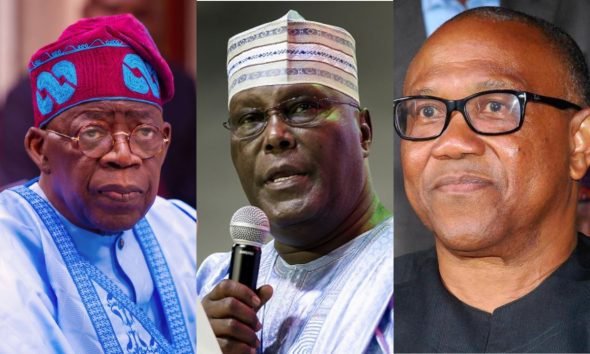 Furthermore, Ohanaeze Ndigbo calls upon the diaspora chapter of NADECO (National Democratic Coalition) to halt its plans to continue embracing any form of opposition against President Tinubu. It is time for all Nigerians to come together, irrespective of political affiliations, and support the elected government. Unity and collaboration are essential in overcoming the challenges that lie ahead and in building a stronger and more prosperous Nigeria.
Ohanaeze Ndigbo remains dedicated to promoting the interests and welfare of the Igbo people and all Nigerians. We recognize and applaud the Supreme Court's verdict, which brings closure to the 2023 Presidential elections. Let us now focus on fostering peace, unity, and progress as we collectively work towards a brighter future under the leadership of President Bola Ahmed Tinubu.
---
Click "HERE" to join our WhatsApp group and receive News updates directly on your WhatsApp!
---
Copyright Warning!
This Content should NOT BE COPIED (word for word), either in whole or in part (TITLE) without due permission or acknowledgment of OHAFIATV News.
---
Disclaimer
Comments expressed here do not reflect the opinions of OHAFIATV News or any employee thereof. Also, every opinion expressed in any article is strictly that of the author(s), except where otherwise stated.
---