In light of their views on self-determination, President Bola Tinubu has been urged not to follow in the footsteps of the late Military Head of State Sani Abacha, and former President Muhammadu Buhari.
The Special Counsel to Kanu, Aloy Ejimakor, advised Tinubu to free the Biafra agitator and avoid following in the footsteps of Abacha and Buhari.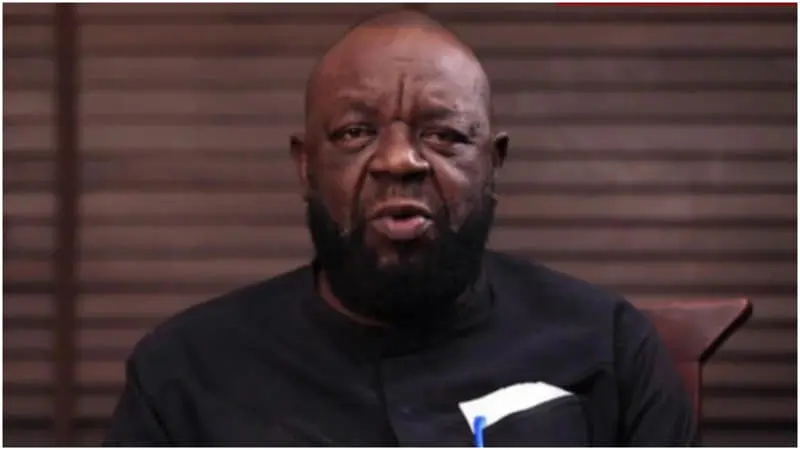 In a tweet., Ejimakor also cautioned that not releasing Kanu release would backfire.
"It boomerangs when the State (in this case, the President) refuses to enforce a judgment (domestic or foreign) against the State simply because it is against the State, claims Ejimakor.
"Every time this occurs, the State's legitimacy is questioned. Now, #FreeMNK. President Tinubu fled to exile in 1994 after being pursued by Abacha and said in April 1997, "I don't believe in #OneNigeria."
He went back to Nigeria in 1998 after Abacha's passing. Earlier, Mr. President, you pushed for self-determination. #FreeMNK You are not an Abacha or a Buhari.
---
Click "HERE" to join our WhatsApp group and receive News updates directly on your WhatsApp!
---
Copyright Warning!
This Content should NOT BE COPIED (word for word), either in whole or in part (TITLE) without due permission or acknowledgment of OHAFIATV News.
---
Disclaimer
Comments expressed here do not reflect the opinions of OHAFIATV News or any employee thereof. Also, every opinion expressed in any article is strictly that of the author(s), except where otherwise stated.
---