If not that in Nigerian politics, people choose the wrong Leaders in place of the right ones, why would Tinubu even score a vote not to talk of winning Mr. Peter Obi…
If not that Nigerians are fond of making wrong choices, why would you still be supporting that man with questionable character instead of supporting and following somebody that already has the capacity?
Tomorrow, you will need a job after finishing your NYSC. Will a trader link you to a job? No. But he can help you learn artisanship/trade.
Will a scholar link you to a job? No. He will help you get school runs.
But you have already spent years in the university and served Nigeria. You need a working-class candidate to link you up to a job!
Dr. Samuel Uba Okorie can offer you jobs, not only Government. jobs but jobs in the private sector. He has the capacity.
Dr. Samuel is in alliance with 5 HR Consulting firms in Lagos, 2 in Rivers State, and 3 in FCT to try and give as many Abam-Arochukwu Graduates gainful employment. He has the capacity.
It is never too late to vote for him for a better brighter future.
He has the capacity. Go and Verify!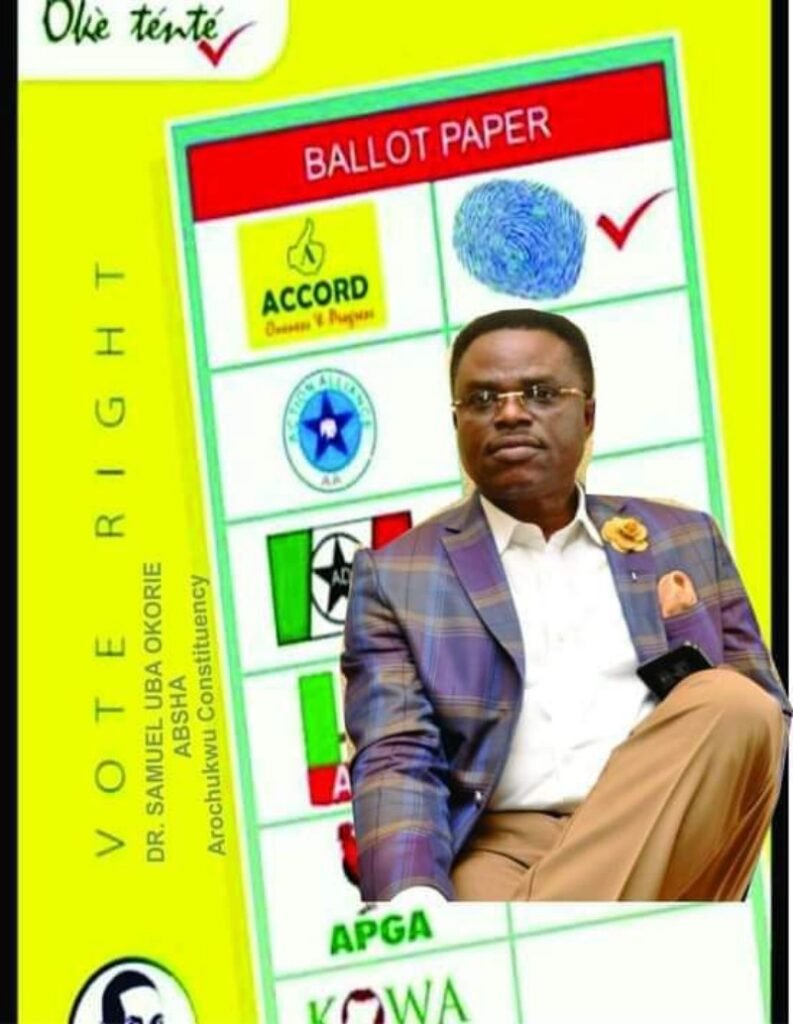 ---
Click "HERE" to join our WhatsApp group and receive News updates directly on your WhatsApp!
---
Copyright Warning!
This Content should NOT BE COPIED (word for word), either in whole or in part (TITLE) without due permission or acknowledgment of OHAFIATV News.
---
Disclaimer
Comments expressed here do not reflect the opinions of OHAFIATV News or any employee thereof. Also, every opinion expressed in any article is strictly that of the author(s), except where otherwise stated.
---