Nigeria Election 2023: Up-to-date results of presidential and parliamentary races
Nigeria general election took place on 25 February 2023. There were eighteen candidates in the race to be president and voters have casted ballots for senators and house of representative members. BBC use data provided by Nigeria Independent National Election Commission (INEC) to tally the results of the elections.
Nigeria presidential results 2023
To win for the first round, candidate must have a majority of the vote and over 25% of the votes for two-thirds of the 36 states and Federal Capital Territory (Abuja)
CLICK ME OR THE IMAGE BELOW TO SEE LIVE RESULTS
---
---
ADVERTISMENT

.
LAND FOR SALE (Buy peace of mind, invest on Igbo land now, Aba precisely)
4 Plots of land at Osisioma LGA at N700,000 per plot

3 plots of land at N650,000,000 (Location – Osisioma Aba)

2 plots of land at N650,000.

(HOT) 20 plots with Agric palm trees at N600,000 per plot.
Interested Buyers can follow this link HERE TO JOIN WHATSAPP,  or call

08082149747, 08152589121
---
---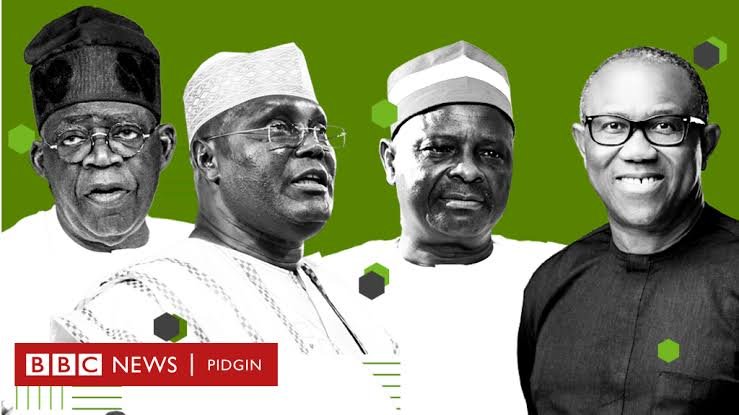 CREDIT: BBC