TRUE CONFESSION: I slept with my husband's younger brother, got pregnant for him – Housewife opens up, give reason.
Residents of Shabu, a community in Lafia Local Government Area, Nasarawa State, are in shock after a housewife confessed that her pregnancy belongs to her husband's younger brother.
Her confession came days after the husband had caught her and his younger brother in a hotel in Lafia, Nasrawa State capital, following a tip-off on their affair..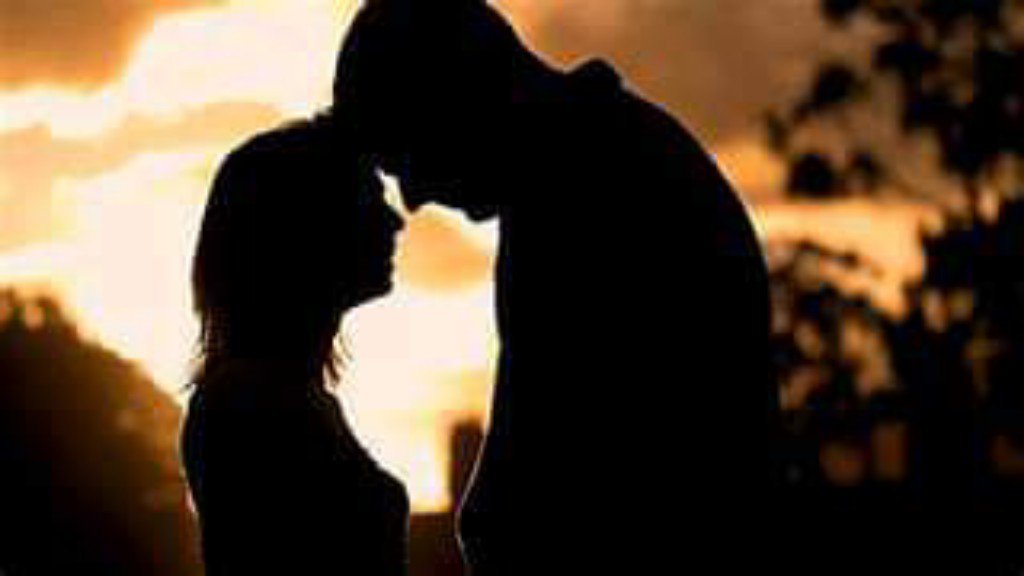 The aggrieved husband, Mr Poulinus Vembu, was said to have seen his younger brother and his wife departing the hotel the morning after they spent a night together. Monica, on her part, said she resorted to an affair with her brother-in-law as she was being starved of sex by her husband who was angry that she could not give birth to a child 10 years after they were married.
Vembu was said to have complained of being tired of wasting his energy making love to her when she could not be pregnant. Surprisingly, while the cat and dog relationship continued, Monica took in and sparked a controversy as to who was responsible for the pregnancy.
Titus said: "I have been married for five years now and I have two boys. My last son clocked one year recently and we had the birthday. The whole family was there. My elder brother was also there with his wife.
"My brother had been married for 10 years but had no child. Each time my mother or other family members from the village mounted pressure on my brother's wife to give them a child, she would call me to report to me and I would console and encourage her.
"She told me point blank that my elder brother was sterile and incapable of impregnating a woman. I asked how she got to know or whether there was any medical report to that effect, but she insisted that a man not being able to impregnate a woman for about 10 years clearly shows there is a problem.
"I advised her to find time with her husband and seek medical attention, but she told me clearly that medical report had shown that my elder brother could not impregnate a woman.
"I thought that was all she had to tell me, but she went further by telling me that she wanted me to get her pregnant.
"When I got to her hotel room as she directed, I knocked on the door and she told me to push. Entering her hotel room, she had just taken her bath and was wearing a lacy night gown, looking really hot.
"She asked me to sit on the bed, and the next thing I saw was that she leaned over to kiss me and I kissed her back. I look into her eyes and could not resist her charm.
"I'm actually not comfortable with my conscience, but I did that to save my elder brother's marriage and get him a child by taking him out of the shame.
"Since he knew that he could not impregnate a woman, I didn't actually expect him to go out with this shameful story. I did that with a good heart.
Monica said she would not and did not intend to abort the pregnancy because "that is what I was looking for from the outset. I will deliver the baby and will be proud of it.
"I have my reasons for doing it with his younger brother. His younger brother didn't ask for it, I asked for it and it took me a long time to get him.
"I didn't want to go outside the family, and was not prepared to leave my marriage. But I need children; if not many, at least one.
"It will be resolved. He is angry but he knows his problem, not pretending. All his medical reports are with me. He can't keep me barren due to his own problem, and I can't leave him because he can't impregnate me."
What do you think ?
Who is to be blamed here?
Monica, her husband or his younger brother ?
---
Click "HERE" to join our WhatsApp group and receive News updates directly on your WhatsApp!
---
Copyright Warning!
This Content should NOT BE COPIED (word for word), either in whole or in part (TITLE) without due permission or acknowledgment of OHAFIATV News.
---
Disclaimer
Comments expressed here do not reflect the opinions of OHAFIATV News or any employee thereof. Also, every opinion expressed in any article is strictly that of the author(s), except where otherwise stated.
---