It is a serious burden on the conscience of civilized humans that any government agency will be employed by citizens against another to bring them down under any disguise, no matter the competition or perceived
The story of 83-year-old Lt Col Chinwe Deborah OGO (Rtd), the Director of Arrow of God Orphanage, who is being hounded by wicked elements is what every well-meaning Nigerians should speak up against.
For the records, this woman and her home have handled the saving and proper adoption of over 1,300 orphans who are doing well in many professions today.
BACKGROUND
To get hands on the truth story, the Anambra State Ministry of Women's Affairs involves religious bodies in solving some of the Social problems involving Women and Children and they designated 3 Shelter Centres for expectant social mothers. In this respect, Arrows of God was approved in Anambra state to operate a Children's Home and shelter the socially, expectant mothers. The idea by the Ministry of Women Affairs and Social Development was aimed at encouraging young girls not to abandon, sell, or throw away their babies, BUT ARE ENCOURAGED TO ACCEPT SHELTER AS DESIGNATED by the Ministry and AFTER DELIVERY OF THE BABY, WILL HAVE THE RIGHT TO KEEP THE BABY OR RELEASE THE BABY FOR ADOPTION. To this end, the home has worked with the government to save many children. One then wonders why the popular home suddenly became illegal to the extent of locking an 83-year-old woman out of her home and scattering the helpless children.
The PLOT.
It is quite appalling that two young people can pose as couples to adopt a child and later claim they were sold to them. Fisayo SOYOMO alias Mr. Paul Runsewe and his fake wife must have ganged up with some elements in authority to blackmail Arrow of God as the investigation has revealed that all the documents presented were different from the ones tendered by the home. The couple has also been proven not to be married at any time, but only came together to serve as a pun to bring Lt Col Chinwe Deborah OGO (Rtd) down.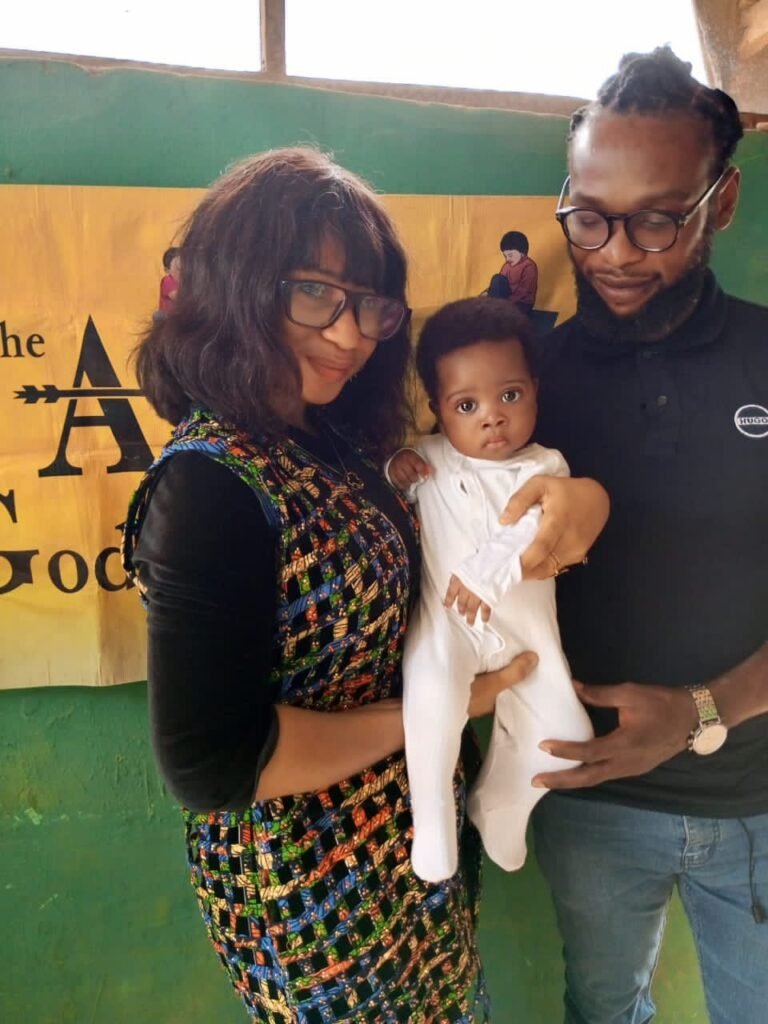 Mr Chidiebere Okoh, a human rights activist has called on NAPTIP Enugu and other relevant authorities to be careful not to be used as a tool to destroy innocent citizens.
"There are documents that exist to prove the legitimacy of the Arrow of God as a legal entity under the law. The Director of this home should not be treated like a common criminal by being thrown out of her house with all her properties confiscated. Let her be given access to her home while the investigation lasts.
"NAPTIP should also clear its name by fishing out the people who served as willing tools in this ugly incident and bring them to book. Above all, the 83-year-old Lt Col Chinwe Deborah OGO (Rtd) should continue to suffer due to the conspiracy of a scrupulous few. She should be allowed access to her house because she is not escaping anywhere.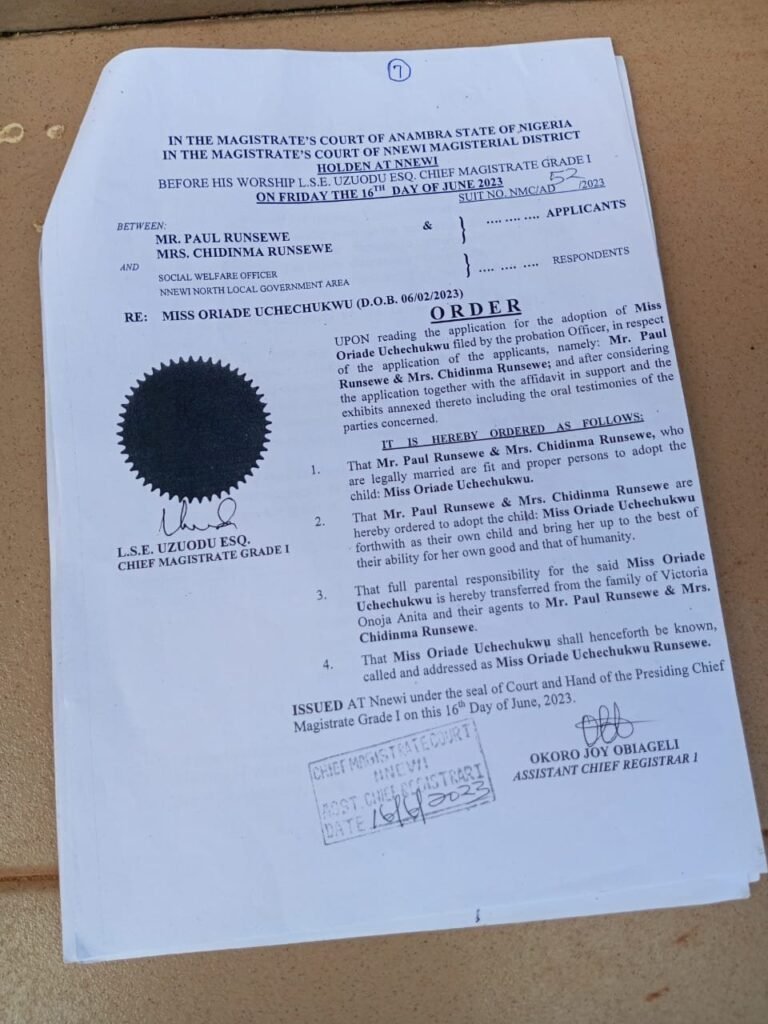 Fake Documents presented by the Fake couple to effect adoption.
---
Click "HERE" to join our WhatsApp group and receive News updates directly on your WhatsApp!
---
Copyright Warning!
This Content should NOT BE COPIED (word for word), either in whole or in part (TITLE) without due permission or acknowledgment of OHAFIATV News.
---
Disclaimer
Comments expressed here do not reflect the opinions of OHAFIATV News or any employee thereof. Also, every opinion expressed in any article is strictly that of the author(s), except where otherwise stated.
---