The 'Emilokan' campaign slogan, according to Edo State Governor Godwin Obaseki, would not succeed in the state's elections.
He spoke when he welcomed the Edo South Senatorial District officials to Government House.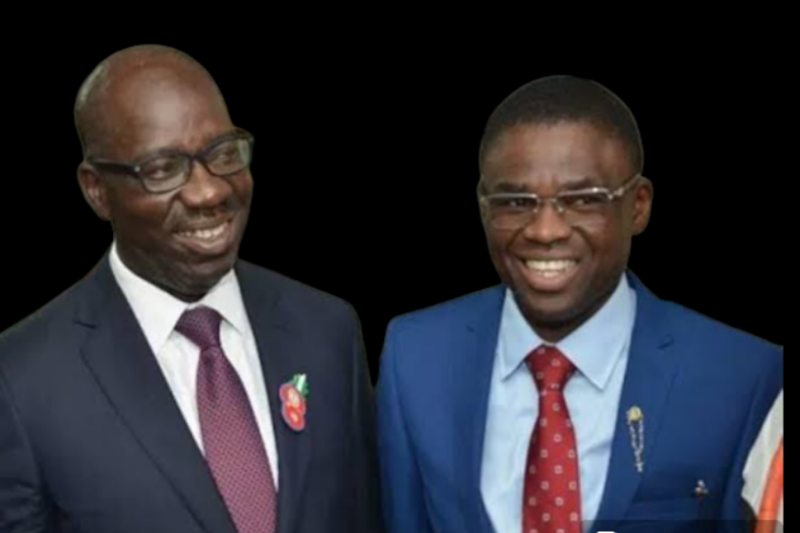 'Emilokan' was a term used by President Bola Tinubu during the presidential election campaign.
"Edo people will not accept 'Emilokan' as a strategy in government as they are not known for that," Obaseki asserted. "For us, the people will make the decision", he said.
"Even if you have ambition, now is not the time to show it because of what has happened over the past few months. The election schedule is still a secret. You cannot be a part of a government and be the one to topple that government at the same time".
"I believed that we would come together, depart as a unit, and let the public commend you on a job well done before allowing them to decide for themselves. They are the ones who insist that we must go on, rain or shine.
"You're acting one way while telling the world another. Even when you are in court with your principle, you are loyal to them. 
"Everyone has the right to aim high, but they must do so ethically".
Evidently, Obaseki was referring to his deputy, Philip Shaibu. To prevent him from dismissing him from office, Shaibu recently hauled his principal into court in order to forward his plans to succeed him, the governor accused his deputy of rigging the youth council elections.
---
Click "HERE" to join our WhatsApp group and receive News updates directly on your WhatsApp!
---
Copyright Warning!
This Content should NOT BE COPIED (word for word), either in whole or in part (TITLE) without due permission or acknowledgment of OHAFIATV News.
---
Disclaimer
Comments expressed here do not reflect the opinions of OHAFIATV News or any employee thereof. Also, every opinion expressed in any article is strictly that of the author(s), except where otherwise stated.
---