A brand-new pro-Biafra organization called Dominant Force for Biafra (DFB), led by Jesus Field Marshall, King, Prophet, and Dr. Robinson Ike, has given Simon Ekpa, a self-described follower of Indigenous People of Biafra (IPOB) leader Nnamdi Kanu, a seven-day deadline to remove all sit-at-home enforcers from the South-east states or face the consequences.
The pro-Biafra activist bemoaned the unspeakable suffering, privation, and anguish Igbos in the South-East were going through as a result of being forced to give up their source of income in the name of sit-at-home.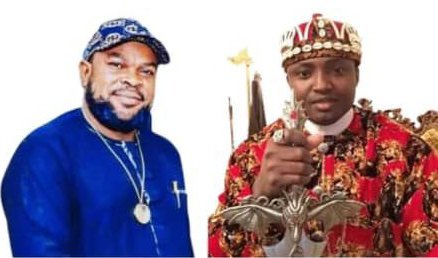 On his Facebook page, where he announced the creation of a New Biafra, he issued the ultimatum, writing: "This lockdown is now a great humiliation. I disagree with what is taking place. Sometimes they announce a lockdown for three, four, or even seven days. Only those of us in the South-east are experiencing the pain—not Nigerians, Hausas, Fulanis, or Yorubas.
"Occasionally, you hear about shootings where our citizens are killed by stray bullets from either militants or Nigerian forces. Even after killing Nigerian soldiers, these enforcers regroup and return to kidnap, maim, and jail Igbo civilians.
Because the enforcers had fled by the time the military returned, he lamented, "We don't know the whereabouts of many innocent Igbos arrested."
The new group's leader said, "We say no to this! In seven days from today, Nnamdi Kanu and Simon Ekpa must revoke the order to sit at home and eradicate the enforcers. They have seven days to comply or they will be expelled from Nigeria.
Ike pleaded with all Nigerians and Igbos to enable him, as a Spiritualist and Field Marshall, to lead the New Biafra republic and liberate the Igbos. He stated that both the Late Biafran General, Odumegwu Ojukwu, and heaven had divinely appointed him to be the king of the Igbos.
---
Click "HERE" to join our WhatsApp group and receive News updates directly on your WhatsApp!
---
Copyright Warning!
This Content should NOT BE COPIED (word for word), either in whole or in part (TITLE) without due permission or acknowledgment of OHAFIATV News.
---
Disclaimer
Comments expressed here do not reflect the opinions of OHAFIATV News or any employee thereof. Also, every opinion expressed in any article is strictly that of the author(s), except where otherwise stated.
---