The Governorship candidate of the Action Democratic Party, ADP, in the recent governorship election in Abia State, Mazi Jonas Chibuike, has made known his express decision to return to All Progress Congress from ADP as the best decision at this point in time.
In a press statement he signed and made available to OHAFIATV News on Saturday 1st July, after some serious meetings with stakeholders in Abuja, the former Arochukwu Local Government Chairman said that it is imperative that a lot of things need to be put right for Abia State and Nigeria to move forward and all hands must be on deck to make that happen.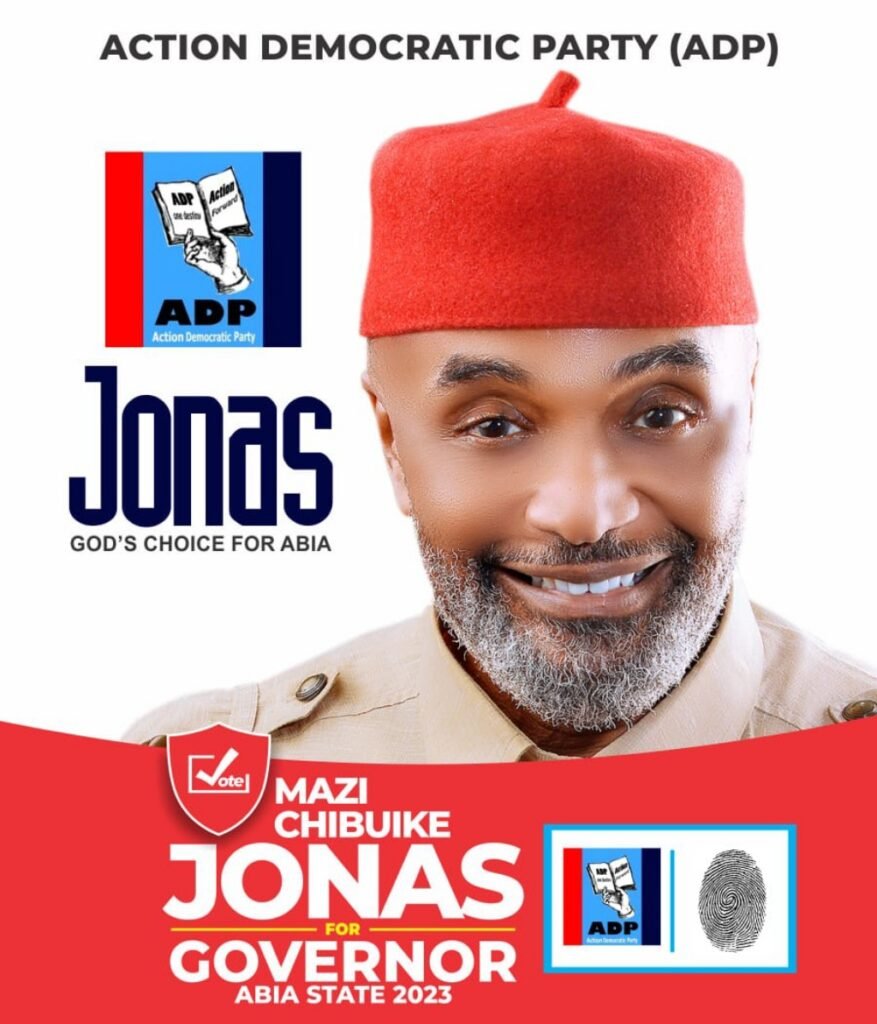 According to the statement: "I have made consultations, I have taken my time to look into unfolding events in our political clime, this is time to take the right decision that will move Abia State and our nation Nigeria forward and no one is expected to sit on the fence for any reason at this critical time in nation building and cohesion .
"As a core and founding member of APC, I am convinced that this is the right time to come together as one big family because our dear state and Nation is in dire need of collective responsibility to push to the next level of development.
'Also, I am delighted for the action the APC has taken to consider my brother and leader, Rt. Hon. Benjamin Kalu for the position of responsibility as the Deputy Speaker of the Federal House of Representatives, it is a great honor and I am certain that Ben Kalu needs help to reposition APC in the South East for the future as the only leader at this level of power and responsibility to do so. My people and I will give him better support while I am within the fence than when I was outside. This is one of my convictions to return to my roots with my supporters to contribute our quota in Nation building", he said.
Mazi Jonas has been a strong crusader for a better Abia State and ultimately Nigeria and has the experience,capacity to create value to our Country .
---
Click "HERE" to join our WhatsApp group and receive News updates directly on your WhatsApp!
---
Copyright Warning!
This Content should NOT BE COPIED (word for word), either in whole or in part (TITLE) without due permission or acknowledgment of OHAFIATV News.
---
Disclaimer
Comments expressed here do not reflect the opinions of OHAFIATV News or any employee thereof. Also, every opinion expressed in any article is strictly that of the author(s), except where otherwise stated.
---