This is to inform the general public to discountenance any news making round that the APGA Candidate for the 2023 Governorship and House of Assembly Elections, Prince Ike Okorafor has stepped down down for anyone yet to be identified. This must be the handwork of unscrupulous elements who are scrambling for votes having envisaged the impossibilities surrounding their victory.
This notice is made to put the public on red alert to take with a pinch of salt any news coming from these malicious, villainous, knavish and nefarious idiots whose stock in trade is to circulate propaganda and conjectures from their deluded skulls.
Prince Ike Okorafor is still very much in the race. He didn't step down for anyone and will NEVER step down for anyone. He is heading to VICTORY come March 18. All men of Goodwill and lovers of progress are expected to come out and use their PVCs to chase these evil men into Oblivion.
Vote for APGA
Vote for Progress
Vote for a Better Arochukwu State.
Team IOK Media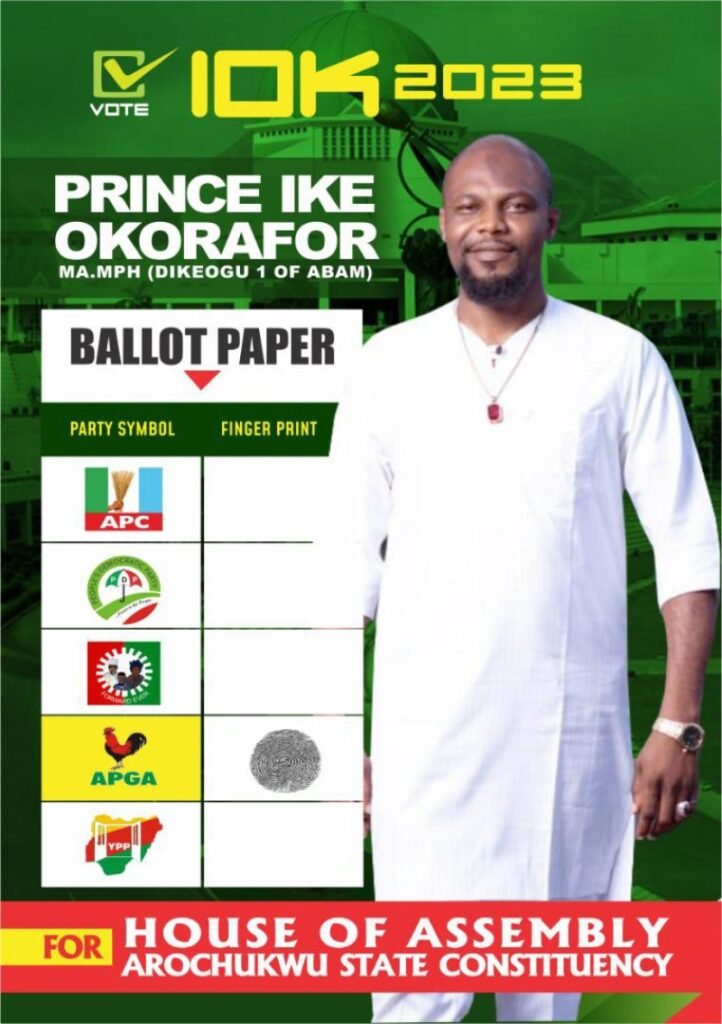 ---
Click "HERE" to join our WhatsApp group and receive News updates directly on your WhatsApp!
---
Copyright Warning!
This Content should NOT BE COPIED (word for word), either in whole or in part (TITLE) without due permission or acknowledgment of OHAFIATV News.
---
Disclaimer
Comments expressed here do not reflect the opinions of OHAFIATV News or any employee thereof. Also, every opinion expressed in any article is strictly that of the author(s), except where otherwise stated.
---