The Accord Candidate for the Abia Governorship election contest, Amb. Bishop Dr. Emeka Michael Nwankpa has expressed optimism that his mission to rescue Abia has been made more sacrosanct with the outcome of the 25th February 2023 presidential and National Assembly elections where surprises came to show the determination of the people to press for a new era of leadership that will have a plan for the people at all times.
Congratulating the 3 Senators elected from the 3 senatorial zones of Abia state, who he expressed readiness to work in synergy with to bring Abia closer to reaping dividends of democracy, the maverick preacher and unrelenting contender said that the old order is giving way to the new order until all the shackles of impunity are broken in Abia State.
"Abia is a state in distress that needs help before it dies, my focus has always been to rescue her from political desperadoes and hand the state back to the people who can be able to decide their fate and who leads them, not the dangerously established order of selection that enthrone mediocrity over meritocracy and development is sacrificed on the altar of 'Paddy-Paddy" politics. I am happy that God has leveled the mountains through the surprising results of the just concluded election. 11th March will be another day of liberation in the lives of Ndi Abia.
"I have always believed in politics that will be based on integrity and merit. A system where the son of nobody can become a leader in Abia state, not because he knows somebody, but because he has something to offer to the people. That is what I call " The Peter Obi Effect". For his integrity and candor, he was loved all over the world across party lines, tribes, religions, and creeds, and because of his name and track record of permanence, unknown people rose from the ashes to defeat political war Lords and make their age-long empires fall like packs of cards. Abia will experience this relief under my watch as I will make the state a level playing ground for the right people to be in charge of her affairs.
"I will lead and build an Abia State where we can be proud to say we are from Abia State because, in terms of infrastructure, education, economy, employment, development, and otherwise, we will meet up with our contemporaries and overtake on every side, God helping us. That is why I need your votes" he appealed.
Bishop Emeka Nwankpa has continued to ride on his grassroots acceptance and popularity as a true man of God and friend of the downtrodden and less privileged of the society among those who he is assured of overwhelming support at the 11th March governorship election for the seat of auditory of Abia Lion House.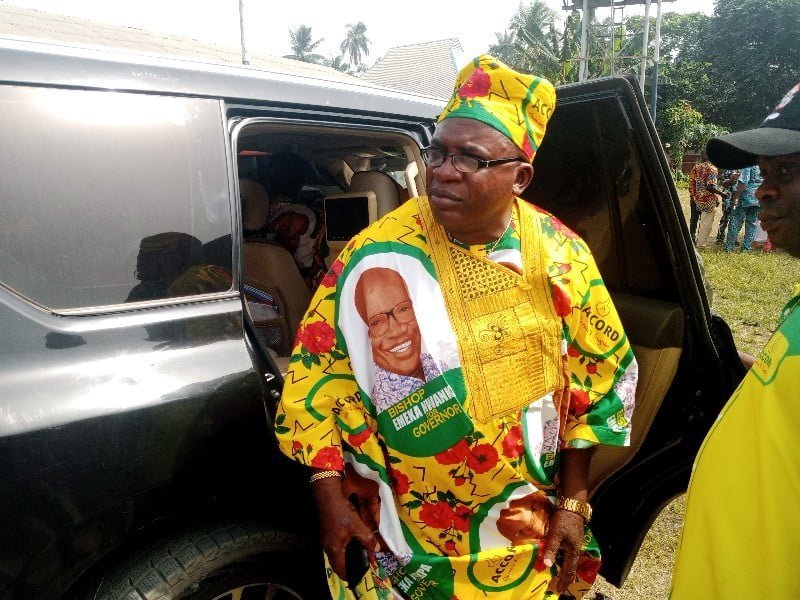 © Bishop Emeka Nwankoa Media Team.
---
Click "HERE" to join our WhatsApp group and receive News updates directly on your WhatsApp!
---
Copyright Warning!
This Content should NOT BE COPIED (word for word), either in whole or in part (TITLE) without due permission or acknowledgment of OHAFIATV News.
---
Disclaimer
Comments expressed here do not reflect the opinions of OHAFIATV News or any employee thereof. Also, every opinion expressed in any article is strictly that of the author(s), except where otherwise stated.
---