Following the endless tantrums of the embattled Rivers State governor and the leader of the defunct "G5 Governors" group, a concerned group has expressed worry over his inconsistency and motive behind his long-drawn battle against the People's Democratic Party leadership over the question of equity and fairness in Nigeria. This is so, after putting lots of issues into consideration after recent developments in the country, including endorsing Tinubu over Peter Obi.
Abia North Youth Agenda, ANYA, through the National Coordinator, Hon Udoeze Kalu, raised some observations about the way Gov Wike has carried on, especially in his insistence on fairness as his reason for fighting Atiku when he is not being consistent with fairness by endorsing the APC candidate, Alhaji Bola Ahmed Tinubu over his party's candidate, Alhaji Atiku Abubakar. Where is fairness?
"Observe the manner with which Wike has carried himself, you will understand the reason he keeps having High Blood Pressure. He claimed that he wanted fairness when he started fighting his party, but he has endorsed Tinubu from South West over Peter Obi from South East, knowing fully well that fairness demanded that South East remains the people who have never had a shot at the presidency should have the support of Nigerians to end the cry of marginalization. In order words, Wike is only fighting for himself and not justice and fairness. He wants to be the petroleum minister under Tinubu to keep enjoying oil wealth because he cannot have that under Atiku or Peter Obi. His cry for justice for the south is a mere wolf cry and justice for himself.
"It is understandable why people like Gov Ortom Samuel have left him in his illusion and vein pursuit to declare support for Peter Obi because he is a man that understands justice. The people of Rivers State should not allow themselves to be dragged into Wike's power gamble to massage his ego because he does not care about the people but only what he can grab from Tinubu.
"The only justice that Nigeria can get is when the choice of the masses is obeyed in 2023. People like Wike, El-Rufai, and Co who are now emergency defenders of the people should rest because the people has been fooled enough.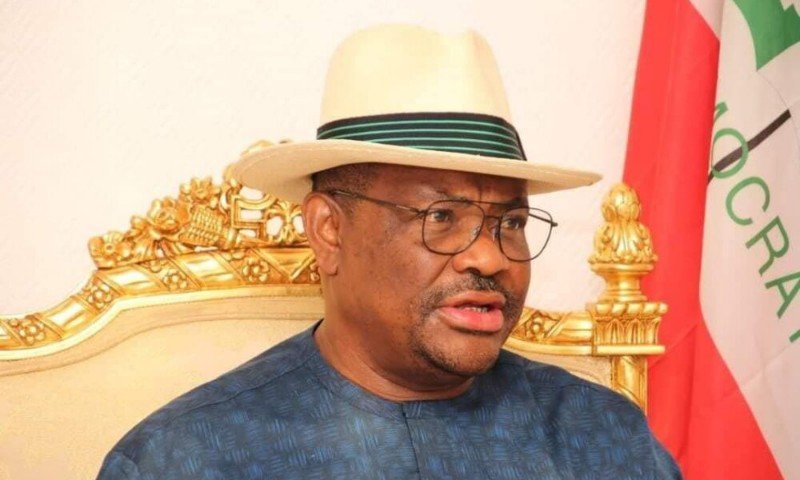 ---
Click "HERE" to join our WhatsApp group and receive News updates directly on your WhatsApp!
---
Copyright Warning!
This Content should NOT BE COPIED (word for word), either in whole or in part (TITLE) without due permission or acknowledgment of OHAFIATV News.
---
Disclaimer
Comments expressed here do not reflect the opinions of OHAFIATV News or any employee thereof. Also, every opinion expressed in any article is strictly that of the author(s), except where otherwise stated.
---