The campaign team of New Nigeria People's Party, NNPP, has taken their tour of Abia State Wards to Ward 11 Ngwa Road in Aba South LGA of Abia State where they had a rewarding meeting with the electorates who pledged total support to the man-seeking to return the state to the solid foundation of Christ from a faulty foundation that has kept her in a state of disrepair, despondency, and backwardness.
The NNPP governorship candidate, Dr. Ukpai Iro Ukpai, a formidable crusader of a Technology driven economy for Abia state as the only panacea for turning around the fortunes of the state, has continued to make the road and garnering acceptability among electorates, especially the Christian communing who has vowed never to sit on the fence in the 2023 effort to reclaim Abia and hand it over to God and the people.
Another lofty development in the ward tour was a highly attended meeting between the NNPP campaign team and the Alliance Pressure Group who also reiterated their commitment to a better Abia State by vowing to support only leaders with the fear of God and desire to help Abia achieve the Millennium Development Goals of the 21st Century in the person of Dr. Ukpai Iro Ukpai.
The Abia Christian community and ACC family were fully represented by Apostle Gad and other members of the body of Christ who found time to attend.
Also recall that ACC, had, after serious praying and fasting, adopted many candidates to support at all levels in the 2023 general election. Dr. Ukoai Iro Ukpai is the favored candidate for the governorship position.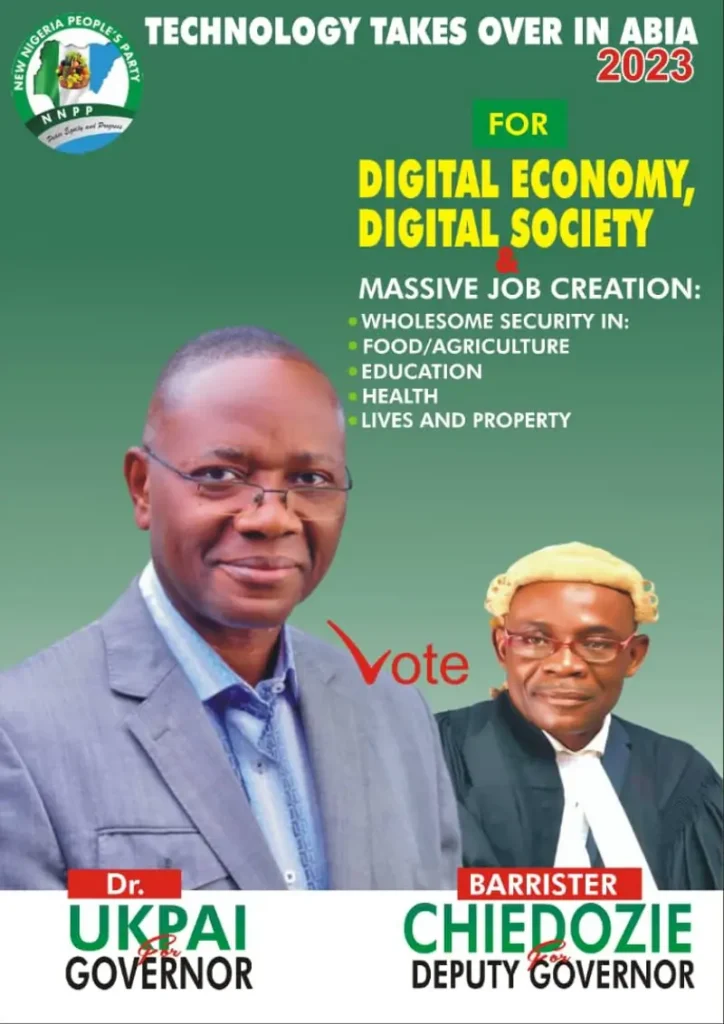 ---
Click "HERE" to join our WhatsApp group and receive News updates directly on your WhatsApp!
---
Copyright Warning!
This Content should NOT BE COPIED (word for word), either in whole or in part (TITLE) without due permission or acknowledgment of OHAFIATV News.
---
Disclaimer
Comments expressed here do not reflect the opinions of OHAFIATV News or any employee thereof. Also, every opinion expressed in any article is strictly that of the author(s), except where otherwise stated.
---