The All Progressives Grand Alliance (APGA) Candidate for Arochukwu/Ohafia Federal Constituency in the 2023 general election holding soon, Dr. Okuji Oreh, has reiterated his resolve to tackle the issue of unemployment among the youths of the constituency to curb restiveness and other social vices that have crept in due to neglect of these all-important members of the society.
He made this commitment when a group of journalists visited him to get insight into his numerous packages lined up for the youths when he takes over the responsibility of representing the good people of the Arochukwu/Ohafia Federal Constituency.
Explaining reasons for his passion and resolve in the area of provision of employment for our youths and empowerment for women and fathers too, the oil expert and security consultant revealed that after his university education, it was not easy for him to get a job until God intervened and gave him a good one. He said that the tortuous experience of seeking a job has always made to have the passion for helping youths in their search for Jobs because he has been there and knows how they feel. For that reason, he made provision of employment and practical empowerment one of his cardinals focuses when he becomes the representative for the Arochukwu/Ohafia Federal Constituency.
"I have set up lofty plans to ensure the youths of my constituency are gainfully employed under my watch because that is the best way to ensure youthful restiveness, cultism, and other social vices are curbed from the roots.
"I am optimistic that I will get the needed support to enable us to transform the constituency together. I have all it takes, with the right experience to make the needed impact.
"APGA is Igbo Party with the welfare of Igbo people at heart. We are ready to protect our own, we are ready to make the right choices that will advance a lot of the people and usher in the right leadership that will raise the bar, and also usher in the right leadership that will be accountable, responsive, and responsible to the people", he assured.
Meanwhile, Dr. Okuji Oreh has done a lot at the grassroots in terms of support and encouragement to the needy and vulnerable ones. He has assured the people of his constituency of his committment to building the Arochukwu/Ohafia Constituency in various areas especially capacity development, job creation and empowerment to the vulnerable.
Nwamara2023
ArochukwuOhafia2023
RepairandRestore
DrOkujiOreh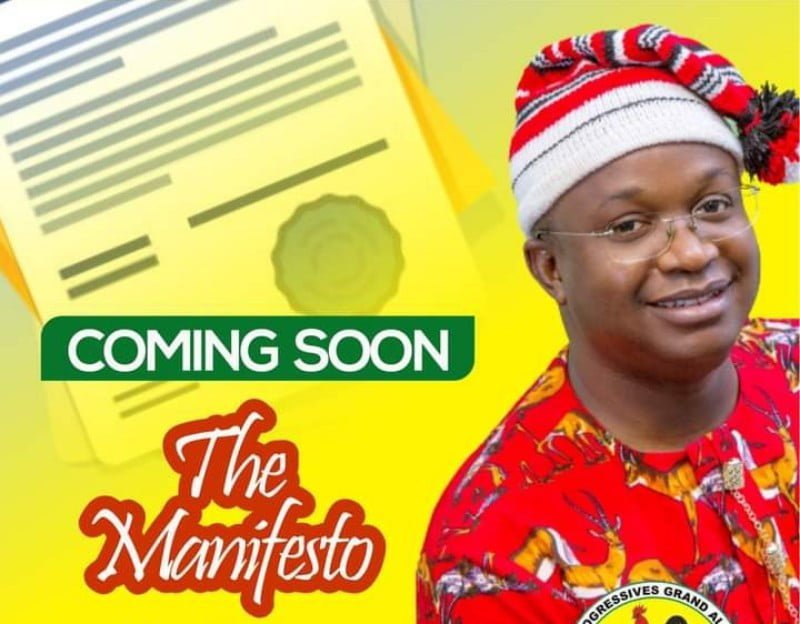 ---
Click "HERE" to join our WhatsApp group and receive News updates directly on your WhatsApp!
---
Copyright Warning!
This Content should NOT BE COPIED (word for word), either in whole or in part (TITLE) without due permission or acknowledgment of OHAFIATV News.
---
Disclaimer
Comments expressed here do not reflect the opinions of OHAFIATV News or any employee thereof. Also, every opinion expressed in any article is strictly that of the author(s), except where otherwise stated.
---