The Traditional Ruler of Abiriba Kingdom, the Enachioken of Abiriba, has thrown his weight and that of the entire Abiriba Kingdom behind the candidacy of the Labour Party flag bearers in the 2023 general election.
In a high powered endorsement from the ruler, his council and subjects, he emphasized on the need for a rescue mission in Nigeria and insisted that the Labour Party movement sweeping across the country at this material time is a welcome development that must get the support of every Nigerian who believes that a new Nigeria is possible.
As a progressive people, Enachioken is of the strong belief that when people are desirous of good things, there must work hard to change the way of doing things so that they can get a different result from the know outcomes. He assures that 2023 has presented the opportunity for Nigerians to take back their destiny in their hands by choosing wisely.
Enachioken handed over the 'Nzu' representing the 'Abiriba Light' to go and conquer. He prayed for Peter Obi, the Labour Party's Presidential candidate, Alex Oti, the Abia Gubernatorial candidate, Nnamdi Iro Oji (Opotoyom), the Abia North Senatorial candidate, and other aspirants of the Labour Party in the 2023 general election to go for victory.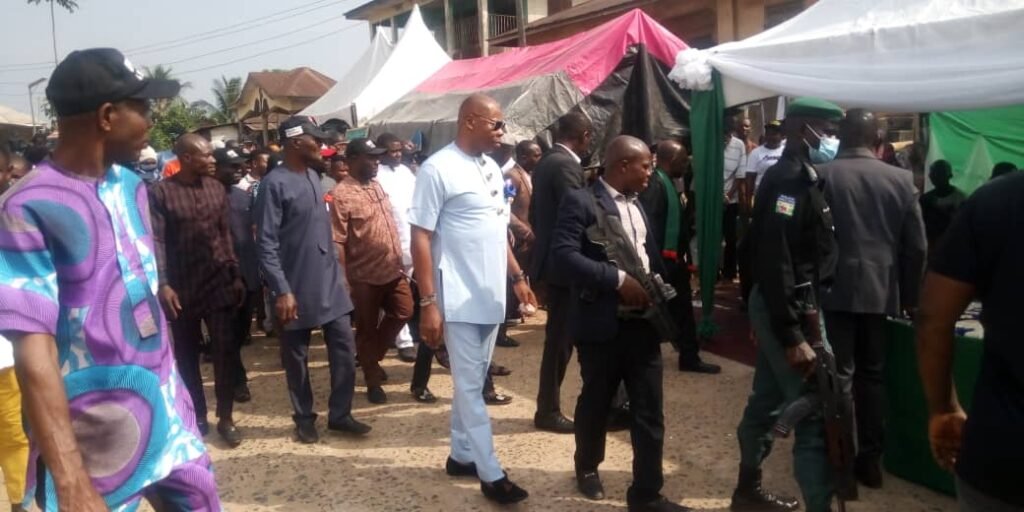 ---
Click "HERE" to join our WhatsApp group and receive News updates directly on your WhatsApp!
---
Copyright Warning!
This Content should NOT BE COPIED (word for word), either in whole or in part (TITLE) without due permission or acknowledgment of OHAFIATV News.
---
Disclaimer
Comments expressed here do not reflect the opinions of OHAFIATV News or any employee thereof. Also, every opinion expressed in any article is strictly that of the author(s), except where otherwise stated.
---