The first responsibility of a good leader is the people, his second most important responsibility is the people, and his only priority "IS THE PEOPLE".
Dr. Boris Olugu is a leader whose training as a minister of the word has brought him into close contact with the people at all times. He has dwelled and dined with the lowly and the non-privileged. He has cared for them, so he exactly feels their pulse.
His intellectual dexterity is coated with proven antecedents traceable to integrity through disciplined training as a Reverend. His instincts and inclination are that "the flock must be fed", always.
He is accessible and open to everyone and he does not condone evil, discrimination, or backbiting. He calls a spade a spade.
Connected with civilization and well-educated, Dr. Boris Olugu has offered himself to rescue Arochukwu/Ohafia Federal Constituency and reposition her for even development through quality policy-making, accountability, transparency, and pragmatic representation.
Be rest assured that a vote for Dr. Boris Olugu is a vote for the restoration of hope in the Arochukwu/Ohafia Constituency. We must make the right decision in 2023.
Vote National Rescue Movement, NRM
Vote Dr. Boris Olugu
Vote Progress, Probity, and Equity.
Secure the future for unborn generations.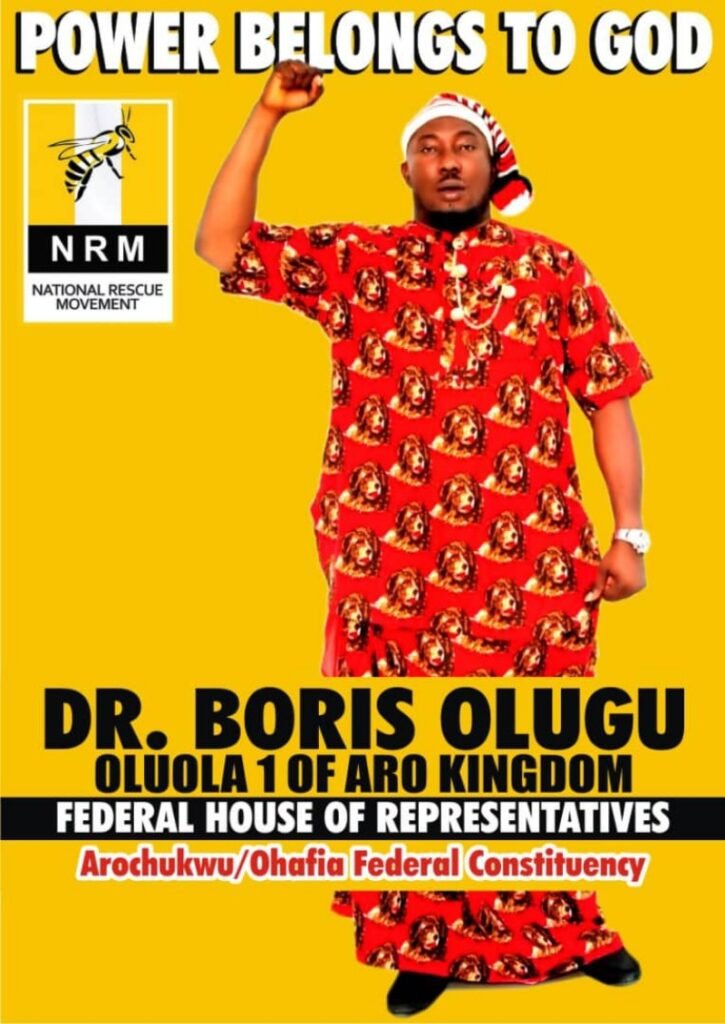 ---
Click "HERE" to join our WhatsApp group and receive News updates directly on your WhatsApp!
---
Copyright Warning!
This Content should NOT BE COPIED (word for word), either in whole or in part (TITLE) without due permission or acknowledgment of OHAFIATV News.
---
Disclaimer
Comments expressed here do not reflect the opinions of OHAFIATV News or any employee thereof. Also, every opinion expressed in any article is strictly that of the author(s), except where otherwise stated.
---