Becoming the next Governor of Abia State come 2023, to Dr Ukpai Iro Ukpai (UIU) , is not an Ambition. Rather, it's a Mission.
A mission to change the status quo in the state.
A mission to change the ugly, obnoxious and repulsive narrative of our dear state in the comity of Nigerian federating states.
A mission to restore the raped and lost dignity of our dear state.
A mission to galvanize and activate all avenues of development leverages for our dear state.
A mission to create unparalleled employment windows for our teeming unemployed youth population.
A mission to restore hope, redefine civil retirement and add value to the lives of the age-long neglected pensioners (senior citizens) of our dear state.
A mission to reactivate the professional confidence, consciousness and dexterity among teachers in our public schools, who have lost their value for dignity of labour due to years of accumulated unpaid salaries and allied entitlements.
A mission to institute techno-governement and E-governance in order to make our dear state a frontline technology-driven state in the country.
A mission to change our state health facilities (hospitals), including our State University Teaching Hospital from the status of death Hubs to Life-restoring facilities.
A mission to leverage mobility of agricultural produce, products and persons within the state, through high-quality road networks.
A mission to develop all critical and physical infrastructural facilities that will obviously woo investors into the state.
And finally, a mission to restore the dignified appellation of our state as God's Own State.
Dear Almighty God, guide Ndi Abia to see the heart, the tears, the sympathy, the honesty, the willingness and the sincerity of purpose of Dr Ukpai Iro Ukpai to be used by you(God) to redeem your own state.
So, help him and help us God!
The Media Team
Dr Ukpai Campaign Organisation (DUCO)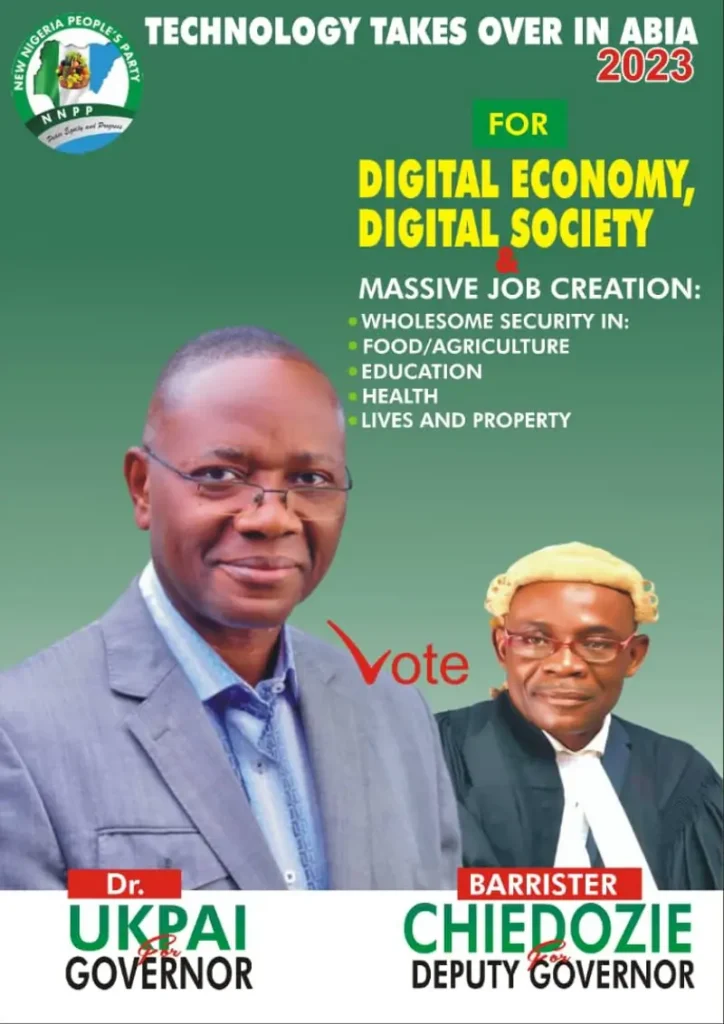 ---
Click "HERE" to join our WhatsApp group and receive News updates directly on your WhatsApp!
---
Copyright Warning!
This Content should NOT BE COPIED (word for word), either in whole or in part (TITLE) without due permission or acknowledgment of OHAFIATV News.
---
Disclaimer
Comments expressed here do not reflect the opinions of OHAFIATV News or any employee thereof. Also, every opinion expressed in any article is strictly that of the author(s), except where otherwise stated.
---