The 2023 Gubernatorial election is fast approaching, interests are aligning and the political atmosphere is set for tactical decisions that will shape the fate of Abians in the next 4 years, or 8 years as the case may be, as such, this 2023 election of redefinition and realignment has proven to be a moment of awakening for all, the Abia Christian community is not left out.
It is on this reality that the Abia Christian Community, ACC, decided to take active participation in the process of choosing a leader that will rescue Abia State, salvage and reposition her for better development, economic and spiritual emancipation, and total liberation from evil entanglements. The Church has risen to the occasion.
To make explicit her decision in the process of electing Abia leadership from 2023, ACC, having previously announced the adoption of Dr. Ukpai Iro Ukpai as their preferred candidate after scrutinizing all the candidates that presented themselves, has set a date to officially hand him over to the entire Abia Christian community on Fr, Friday, December 2, 2022.
In the short message made available to OHAFIATV News, the body revealed that: On Friday, 2nd December 2022, will present to Ndi Abia, Dr. Ukpai Iro Ukpai of NNPP who they adopted as their Governorship Candidate, and other candidates running for House of Assembly, House of Representatives, and Senate (carefully selected and adopted by ACC from across political parties in Abia State).
The glory of Abia State is coming!
Do not miss the event!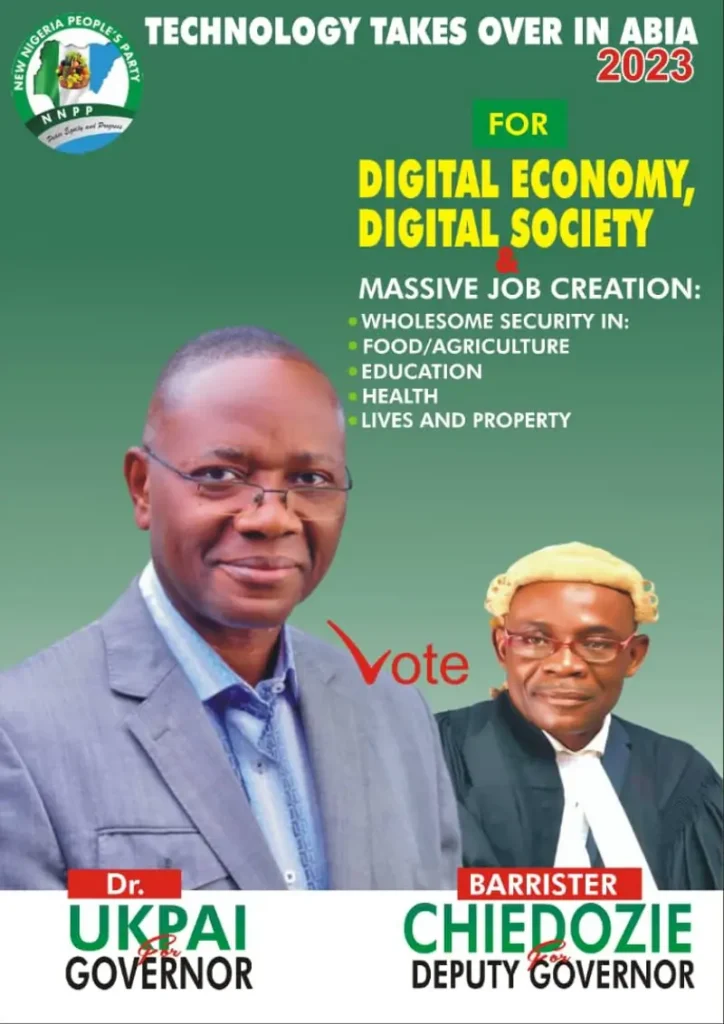 ---
Click "HERE" to join our WhatsApp group and receive News updates directly on your WhatsApp!
---
Copyright Warning!
This Content should NOT BE COPIED (word for word), either in whole or in part (TITLE) without due permission or acknowledgment of OHAFIATV News.
---
Disclaimer
Comments expressed here do not reflect the opinions of OHAFIATV News or any employee thereof. Also, every opinion expressed in any article is strictly that of the author(s), except where otherwise stated.
---