Good morning Ladies and Gentlemen, Brothers, Sisters, Friends, Colleagues, Comrades and Constituents…
I present to you, once again, Dr. Samuel Uba Okorie, from Abam Onyerubi Onyerofia, politically from Ohafor Ward II.
Dr. Samuel Uba Okorie is an academician. The Dr. in his name is not of a medical profession, but of academics. He is simply a Ph.D holder. The highest in academics all over the world. He values your education. He values legacy. He values learning and development. He knows what it means to train your child from Primary, Secondary and University, and then the child after national youth service, stays home for upwards of 3-years in search of job. He is a human resources expert. Come and verify.
Mothers, Fathers, bring your graduate children and wards who are not doing well, for a training to be made ready for immediate employment. We will prepare them. We will equip them. We will even revamp their CVs…
This message is coming from Dr. Samuel Uba Okorie Foundation, We care about your welfare.
Support Dr. Samuel Uba Okorie for a changed and better future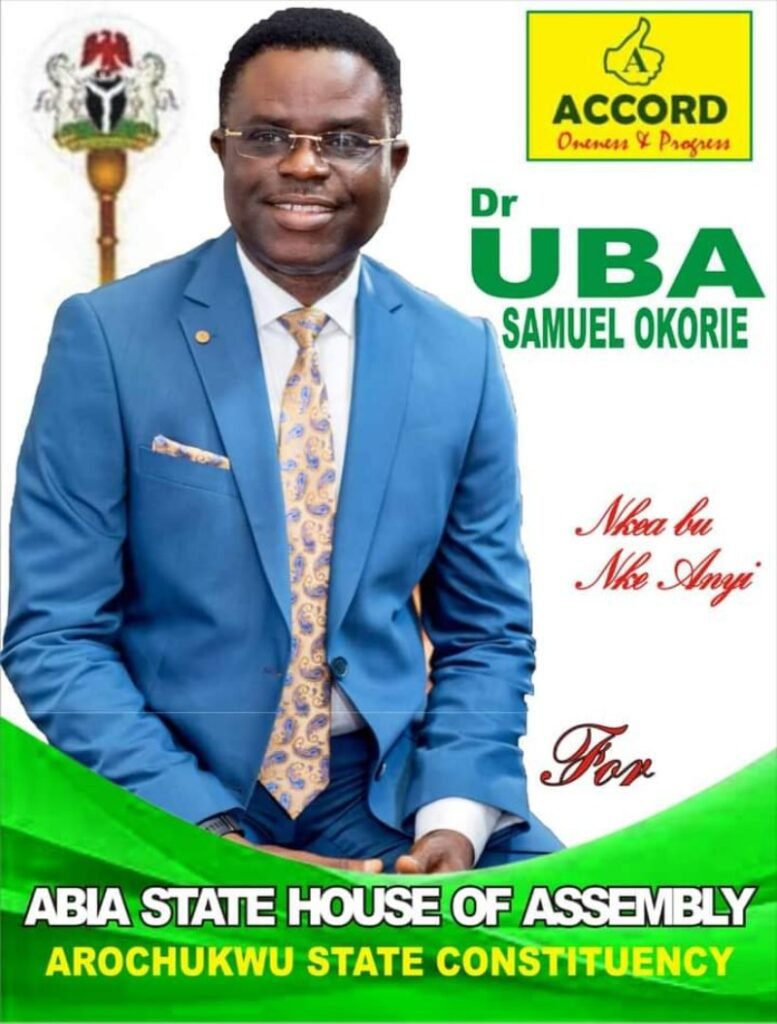 ---
Click "HERE" to join our WhatsApp group and receive News updates directly on your WhatsApp!
---
Copyright Warning!
This Content should NOT BE COPIED (word for word), either in whole or in part (TITLE) without due permission or acknowledgment of OHAFIATV News.
---
Disclaimer
Comments expressed here do not reflect the opinions of OHAFIATV News or any employee thereof. Also, every opinion expressed in any article is strictly that of the author(s), except where otherwise stated.
---