Disney Original is making a documentary about Anthony Madu, a Nigerian ballet dancer.
The upcoming documentary 'Madu' captures the events after uploading a 44-second video of Anthony dancing in the rain.
Anthony Madu, is a Nigerian ballet dancer who rose to fame in 2020 after a video of him dancing barefoot in the rain went viral.
Nigerian director Joel Kachi Benson, who won the 2019 Venice Prize for his virtual reality documentary 'Daughters of Chibok', is directing the project alongside Oscar nominee Matt Ogens.
Disney Original Documentary was announced at the D23 Expo, unveiling its future projects.
The opportunity of a lifetime
In making the announcement, Marjon Javadi, Disney's vice president of original documentaries, said Anthony comes from a community with limited opportunities.
The documentary, he said, is a lifetime opportunity for Madu to pursue his dream.
"Anthony's journey is beautiful, full of courage, growth, and acceptance. Our goal is to share unique, diverse, and global perspectives with audiences full of magic and heart," said Javadi.
He added: "Our shared journey is all about curiosity and creating an understanding of different cultures through our connection to each other."
Joel Kachi Benson, who won the Venice Prize in 2019 for his virtual reality documentary 'Daughters of Chibok', is directing the project along with Oscar nominee Matt Ogens.
The documentary's director, Matt Ogens, said this is a journey of discovery, growth, belonging, and acceptance.
"Making his voice heard is our driving force, and we believe Anthony's extraordinary story will be the most captivating, emotional, and compelling film we've ever told," added Ogens.
Background
Madu, who was 11 years old at the time, captivated many spectators around the world with his pirouettes and jumps.
The video eventually landed him a scholarship at the 100-year-old Elmhurst Ballet School in the UK.
Footage from the documentary was shown to the public at the D23 Expo held in California, USA, from September 9-11.
Antonio Madu
'Madu' is part of a growing list of Disney original documentary films.
It is produced by Jamie Patricof, Katie McNeill, and Rachel Halilej of Hunting Lane Films, while Marjon Javadi oversees the Disney Original Documentary project.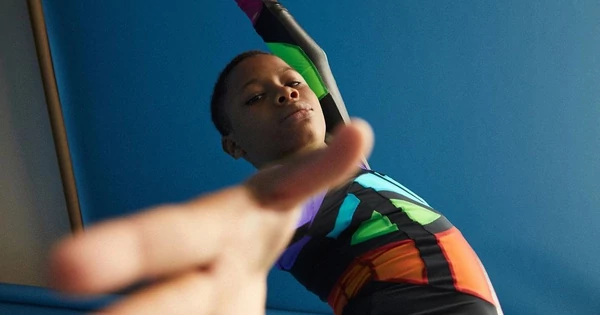 ---
Click "HERE" to join our WhatsApp group and receive News updates directly on your WhatsApp!
---
Copyright Warning!
This Content should NOT BE COPIED (word for word), either in whole or in part (TITLE) without due permission or acknowledgment of OHAFIATV News.
---
Disclaimer
Comments expressed here do not reflect the opinions of OHAFIATV News or any employee thereof. Also, every opinion expressed in any article is strictly that of the author(s), except where otherwise stated.
---