A United States of America citizen by the name Carllie Taggett has accused prolific Nigerian actor and fashion guru, James Ikechukwu Okolue Esomughua, popularly known as Jim Iyke, of abandoning his marriage to her without divorce before illegally marrying another woman to raise a family in the same USA, promising to provide evidence of her marriage to him in due time.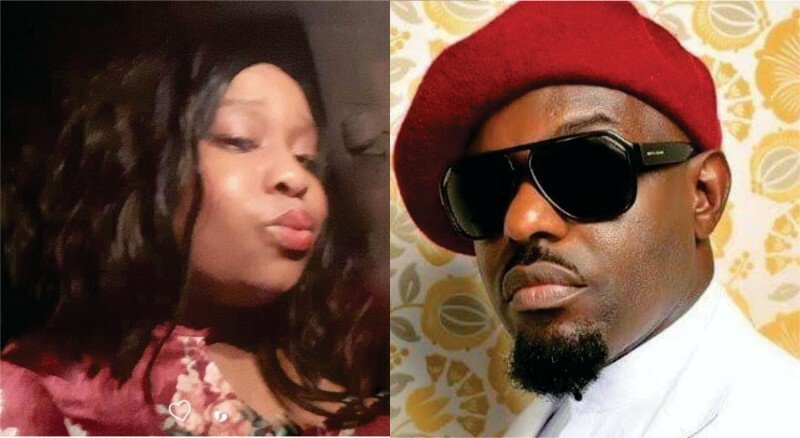 She lamented that the marriage was truncated after James Ikechukwu Okolue Esomughua (Jim Iyke) eventually abandoned her to return to Nigeria, and at the same time leveraging on his citizenship status to run his business in the United States of America, not minding his obligation to the now angst young lady who has vowed to do everything within her powers to get the actor to reality.
The medical student and business entrepreneur. recalls the good old days of budding and promising romance after they met in Norcross, Georgia, and regretted why she acted naively by trusting Jim Iyke who she said was full of life and promises of a future, not knowing he only wanted to use her and escape with her heart due to his uncontrollable infidelity and unquenchable penchant for more women.
According to Carllie Tagett, "We got Married on January 30, 2017, at the Dekalb County Courthouse, the witnesses are there, the records are also there and I am going to base on this evidence to pursue legal action for abandoning our legal marriage to live with another woman illegally.
"It has been a pain I bore all these years, I have tried to be reasonable to understand why he abandoned our marriage without a divorce, but he has been evading me, that is why I decided to call his attention, pending when he decides to be reasonable or face the consequences of his actions in marriage court in the US.
"I have tried to reach him through my lawyer, I have tried my contacts in Nigeria, they have written him on his social media handles but he chose to keep mum, so I am using this medium to send the message to him to prepare for a court case in the US if he fails to do the needful by following process of a divorce," she said.
Asked if they had a child/children together, she promised that the world will know the full details at the right time because she is ready to reveal more and more about the many romantic adventures of Jim Iyke around Europe and America.
"As I have stated earlier, I have all our marriage documents intact, I have all the witnesses I need to prosecute and teach him the right lesson on betrayal. I know his array of wives and concubines from the US to France and other parts of the world, and I know about all his secret Children due to his infidelity. I will gather them at the right time if he continues to evade me, l need a divorce outside the court to be free from him. But if he refuses, I will have no option than to go to court", she explained.
---
Click "HERE" to join our WhatsApp group and receive News updates directly on your WhatsApp!
---
Copyright Warning!
This Content should NOT BE COPIED (word for word), either in whole or in part (TITLE) without due permission or acknowledgment of OHAFIATV News.
---
Disclaimer
Comments expressed here do not reflect the opinions of OHAFIATV News or any employee thereof. Also, every opinion expressed in any article is strictly that of the author(s), except where otherwise stated.
---